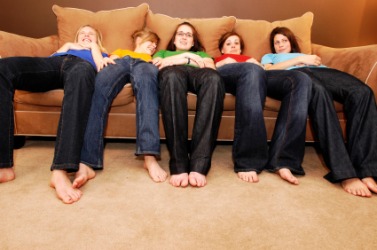 An idle group of girls.
adjective
The definition of idle is doing nothing or not filled with activities or actions.

An example of idle is being unemployed and doing nothing all day.
An example of idle is hours spent sitting in a waiting room doing nothing.
verb
Idle is defined as to spend time doing nothing or to operate a car engine while the car is not moving.

An example of idle is to stand in front of a store with a group of friends just hanging out.
An example of idle is for an engine to run while the car sits at the curb.
---
idle
adjective
i′dler

,

i′dlest
having no value, use, or significance; worthless; useless: idle talk
vain; futile; pointless: an idle wish

baseless; unfounded: idle rumors

unemployed; not busy
inactive; not in use: idle machines
not filled with activity: idle hours

not inclined to work; lazy
designating certain parts of a fuel system that set an engine's idling speed
Origin of idle
Middle English
idel
from OE, empty, akin to German
eitel
, vain, empty from uncertain or unknown; perhaps Indo-European base an unverified form
ai-dh
, to burn, shine: basic sense, either "only apparent, seeming" or "burned out"
intransitive verb
i′dled

,

i′dling
to move slowly or aimlessly; loaf
to spend time unprofitably; be unemployed or inactive
to operate without transmitting power: said as of a motor vehicle's engine while the vehicle is not moving
Origin of idle
< idlethe adjective: parallel with OE
idlian
, to come to nothing, be useless
to waste; squander: usually with away: to idle away one's youth
to cause (a motor, etc.) to idle
to cause to be inactive or unemployed
the state or act of idling: an engine at idle
---
idle
adjective
i·dler, i·dlest
a.

Not employed or busy:

idle carpenters.

See Synonyms at

inactive

.

b. Disinclined to work or be active; lazy: "a man who could seem idle, ignorant, even incompetent, yet was able to understand and to express … the instincts, good and bad, of the American majority" ( Godfrey Hodgson )

c. Not in use or operation: idle hands; idle mills.

d. Sports Not scheduled to play a game: Both teams played today but will be idle tomorrow.

Being a period of time in which there is little or no activity: passed idle hours watching TV.
verb
i·dled, i·dling, i·dles
verb
intransitive
To pass time without being engaged in purposeful activity: "The girls idled all day long, sending their tinkling laughter flowing up and down the street" ( Alai )
To move slowly or without purpose: "I drove past the workshop … I idled along the driveway past the pole fence … to Tyhee Road" ( Tom Spanbauer )
To run at a slow speed or out of gear. Used of a motor or motor vehicle.
verb
transitive
To pass (time) without doing anything: idle the afternoon away.
To make or cause to be unemployed or inactive: layoffs that idled 1,000 factory workers; a plant that was idled by a strike.
To cause (a motor, for example) to idle.
noun
A state of idling. Used of a motor vehicle: an engine running quietly at idle.
A mechanism for regulating the speed at which an engine runs at rest: set the idle higher to keep the motor from stalling.
Origin of idle
Middle English
idel
from
Old English
īdel
Related Forms:
---
idle

---
idle - Computer Definition
Not processing any data. Some CPUs have an idle state that halts all processing until an interrupt is received. However, some circuits are always operating such as the refreshing of static and dynamic RAM memories, which would otherwise lose their content. See idle character.
---