used

used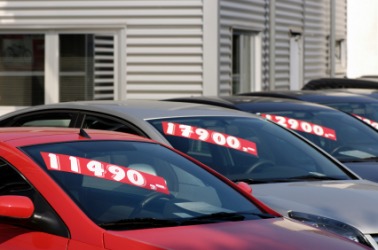 A row of used cars.
adjective
The definition of used is something that was owned, worn or utilized by someone before another.

An example of used is a pre-owned vehicle.
An example of used is clothing purchased at a thrift store.
---
used
that has been used
secondhand
be (or get) used to
to be (or become) familiar with or accustomed to: to get used to the rainy weather
: See also use (intransitive verb)
---
used
adjective
Not new; secondhand: a used car.
Accustomed; habituated: getting used to the cold weather; was used to driving a small car.
---
used

Verb
Simple past tense and past participle of use.

You used me!

(intransitive, as an auxiliary verb, now only in past tense) to perform habitually; to be accustomed [to doing something]

He used to live here, but moved away last year.
Adjective
used (not comparable)
That is or has or have been used.

The ground was littered with used syringes left behind by drug abusers.

That has or have previously been owned by someone else.

He bought a used car.

Familiar through use; usual; accustomed.

I got used to this weather.
---