old

old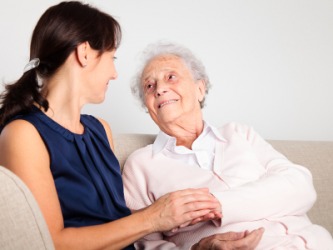 An old woman with her caregiver.
adjective
The definition of old is advanced in age or having been around for awhile.

An example of old is the age of 120.
An example of old is milk that is past its expiration date.
noun
Old is used to mean people advanced in age collectively or days past.

An example of old is a group of elderly people in a senior citizens home.
An example of old is a Christmas memory from the 1950's.
---
old
adjective
elder, eldest

old′er

,

old′est
having lived or been in existence for a long time; aged
of, like, or characteristic of aged people; specif., mature in judgment, wise, etc.
of a certain or specified age or duration: a child ten years old
made or produced some time ago; not new
familiar or known from the past; accustomed: up to his old tricks
[oftenO-] designating the form of a language in its earliest attested stage: Old English
having been in use for a long time; worn out by age or use; shabby
that was at one time; former: my old teacher
having had long experience or practice: an old hand at this work
belonging to the remote past; having existed long ago; ancient: an old civilization
dating or continuing from some period long before the present; of long standing: an old tradition
designating the earlier or earliest of two or more: the Old World

Informal

dear: a term of affection or cordiality: old boy

Informal

tiresome, annoying, etc., esp. as a result of repetition or monotony: their incessant chatter has gotten old

Geol.

having reached the stage of greatly decreased activity or showing extensive reduction of topographical form: said of streams, mountain ranges, etc.
Origin of old
Middle English from Old English (Anglian)
ald,
West Saxon
eald,
akin to German
alt
from Indo-European base an unverified form
al-,
to grow from source Classical Latin
altus,
old,
alere,
to nourish: basic sense "grown"
time long past; yore: days of old
a person of a specified age: used in hyphenated compounds: a six-year-old
something old: with the
old people: often with the
---
old
adjective
old·er, old·est
a. Having lived or existed for a relatively long time; far advanced in years or life.

b. Relatively advanced in age: Pamela is our oldest child.

Made long ago; in existence for many years: an old book.

a. Of or relating to a long life or to people who have had long lives: a ripe old age.

b. Having or exhibiting the physical characteristics of age: a prematurely old face.

c. Having or exhibiting the wisdom of age; mature: a child who is old for his years.

Having lived or existed for a specified length of time: She was 12 years old.

a. Exhibiting the effects of time or long use; worn: an old coat.

b. Known through long acquaintance; long familiar: an old friend.

c. Skilled or able through long experience; practiced: He is an old hand at doing home repairs.

a. Belonging to a remote or former period in history; ancient: old fossils.

b. Belonging to or being of an earlier time: her old classmates.

c. often Old Being the earlier or earliest of two or more related objects, stages, versions, or periods.

Geology

a. Having become slower in flow and less vigorous in action. Used of a river.

b. Having become simpler in form and of lower relief. Used of a landform.

often ol'

a. Used as an intensive: Come back any old time. Don't give me any ol' excuse.

b. Used to express affection or familiarity: good ol' Sam.
noun
An individual of a specified age: a five-year-old.
Old people considered as a group. Used with the : caring for the old.
Former times; yore: in days of old.
Origin of old
Middle English
from
Old English
eald
; see
al-
2
in Indo-European roots.
Related Forms:
Usage Note: Old, when applied to people, is a blunt term that usually suggests at least a degree of physical infirmity and age-related restrictions. It should be used advisedly, especially in referring to people advanced in years but leading active lives. • As a comparative form, older might logically seem to indicate greater age than old, but in most cases the opposite is true. A phrase such as the older woman in the wool jacket suggests a somewhat younger person than if old is substituted. Where old expresses an absolute, an arrival at old age, older takes a more relative view of aging as a continuum—older, but not yet old. As such, older is not just a euphemism for the blunter old but rather a more precise term for someone between middle and advanced age. And unlike elderly, older does not particularly suggest frailness or infirmity, making it the natural choice in many situations. See Usage Note at elder 1.
---
old

---