refund

re·fund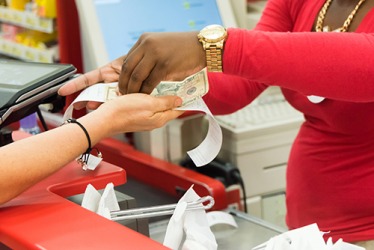 Clara got a refund for the earrings that she returned.
noun
The definition of a refund is an amount of money given back.

The $17 that was returned to you after you brought back a shirt that fit badly is an example of a refund.
verb
Refund is to give money back.

A company giving your money back on a defective toaster is an example of refund.
---
refund
to give back or pay back (money, etc.); repay
Origin of refund
Middle English
refunden
from Middle French or L: Middle French
refonder
from Classical Latin
refundere
from
re-,
back +
fundere
, to pour: see found
the act of refunding or the amount refunded; repayment
to fund again or anew

Finance

to use borrowed money, esp. the proceeds from the sale of a bond issue, to pay back (a loan) before or at maturity
to replace (an old bond issue) with a new bond issue, often at a lower rate of interest
Origin of refund
re- + fund
---
refund
verb
re·fund·ed, re·fund·ing, re·funds
verb
transitive
To give back, especially money; return or repay: refunded the purchase price.
verb
intransitive
To make repayment.
noun
A repayment of funds.
An amount repaid.
Origin of refund
Middle English
refunden
from
Old French
refunder
from
Latin
refundere
re-
re-
fundere
to pour
; see
gheu-
in Indo-European roots.
Related Forms:
---
refund

Verb
(third-person singular simple present refunds, present participle refunding, simple past and past participle refunded)
To return (money) to (someone); to reimburse.

A governor, that had pillaged the people, was [...] sentenced to refund what he had wrongfully taken. "" L'Estrange.
If you find this computer for sale anywhere at a lower price, we'll refund you the difference.
Noun
(plural refunds)
An amount of money returned.

If the camera is faulty, you can return it to the store where you bought it for a refund.
---
refund - Investment & Finance Definition
To replace debt before the original maturity date by issuing refunding bonds.
---