repeat

re·peat
adjective
The definition of repeat is relating to or being of a copy or duplicate of something.

An example of repeat used as an adjective is in the phrase "repeat performance," which means a performance that is being done for a second time.
noun
Repeat is defined as an act of copying or something that has been done already.

An example of a repeat is a television broadcast that has already aired.
verb
Repeat means to say or do something again, or to copy someone else.

An example of to repeat is to play an audio clip again.
---
repeat
to say or utter again; reiterate: to repeat a remark
to say over or through; recite (a poem, etc.)
to say (something) as said by someone else
to tell to someone else: to repeat a secret

to do or make again; do over again: to repeat a test
to make happen again or undergo again: to repeat an adventure

to say again what has been said before by (oneself)
to present (itself or themselves) again
Origin of repeat
Middle English
repeten
from Old French
repeter
from Classical Latin
repetere
from
re-,
again +
petere,
to demand, rush at, fall: see feather
to say or do again what has been said or done before
to recur: experiences repeat
to continue to be tasted, as because of belching: often with on: foods that repeat on one
to vote (illegally) more than once in the same election
the act of doing or saying again; repetition

anything said, done, or occurring again
a rebroadcast of a radio or television program

Music

a passage repeated in playing
either of two signs used to mark the end (:?) and, when appropriate, the beginning (?:) of such a passage
---
repeat
verb
re·peat·ed, re·peat·ing, re·peats
verb
transitive
To say again: Could you repeat the question?
To utter in duplication of another's utterance: repeated the customer's complaint in disbelief.
To recite from memory: repeated the poem verbatim.
To tell to another: repeated what he had heard that morning.
To do, experience, or produce again: repeat past successes; repeat a course; repeat a pattern.
To express (oneself) in the same way or words: repeats himself constantly.
verb
intransitive
a. To say something again.

b. To do or experience something again, especially to win a championship for a second time in a row.

c. To occur or happen again: The melody repeats in the refrain.

To commit the fraudulent offense of voting more than once in a single election.
noun
An act of repeating.
Something repeated, as an interval in athletic training.
A broadcast of a television or radio program that has been previously broadcast; a rerun.
Music

a. A passage or section that is repeated.

b. A sign usually consisting of two vertical dots, indicating a passage to be repeated.
adjective
Of, relating to, or being something that repeats or is repeated: a repeat offender; a repeat performance of the play.
Origin of repeat
Middle English
repeten
from
Old French
repeter
from
Latin
repetere
to seek again
re-
re-
petere
to seek
; see
pet-
in Indo-European roots.
Related Forms:
---
repeat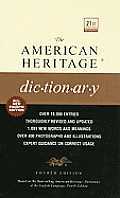 ---

Verb
(third-person singular simple present repeats, present participle repeating, simple past and past participle repeated)
(intransitive) To do or say again (again).

The scientists repeated the experiment in order to confirm the result.
Noun
(plural repeats)
An iteration; a repetition.

We gave up after the third repeat because it got boring.

A television program shown after its initial presentation -- particularly many weeks after its initial presentation; a rerun.
---