noun
Repetition is the act of doing or saying something over and over and over again.

An example of repetition is someone constantly saying they are sorry.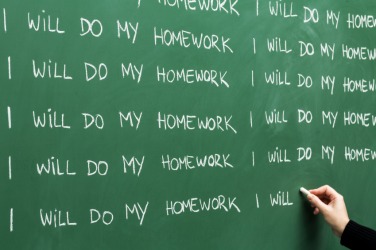 Writing over and over on the board is repetition.
---
repetition definition by Webster's New World
noun
the act of repeating; a doing or saying again, or again and again

something repeated
something made by repeating, as a copy or imitation
Origin: Middle French repeticion ; from Classical Latin repetitio
Webster's New World College Dictionary Copyright © 2010 by Wiley Publishing, Inc., Cleveland, Ohio. Used by arrangement with John Wiley & Sons, Inc.
---
repetition definition by American Heritage Dictionary
noun
The act or process or an instance of repeating or being repeated.
A recitation or recital, especially of prepared or memorized material.
Origin: Middle English repeticioun, from Old French repeticion, from Latin repetītiō, repetītiōn-, from repetītus, past participle of repetere, to repeat; see repeat.
Related Forms:
repˌe·tiˈtion·al

adjective