recital

re·cit·al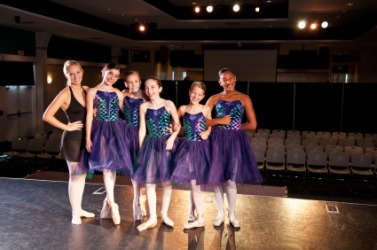 Teacher and students prepare for a ballet recital.
noun
The definition of a recital is a musical or theatrical performance, or a reading or sharing of certain facts.

A ballet performance at the end of a year of dance class is an example of a ballet recital.
Reading off a list of names is an example of a recital.
---
recital
a reciting; specif., a telling of facts, events, etc. in detail
what is so told; account, story, or description

a detailed statement
a musical or dance program given by a soloist, soloists, or small ensemble
Origin of recital
recit(e) + -al
---
recital
noun
The act of reading or reciting in a public performance.
A very detailed account or report of something; a narration.
A public performance of music or dance, especially by a solo performer.
Related Forms:
---
recital

---
recital - Legal Definition
n
 Formal statement(s) in a written document that sets forth certain facts that form a basis or reason for the agreement or transaction which follows; generally prefaced with the term "whereas," as in "Whereas, the parties intend by this agreement to set forth their agreement to divide all their marital property in anticipation of divorce."
---