recapitulate

re·ca·pit·u·late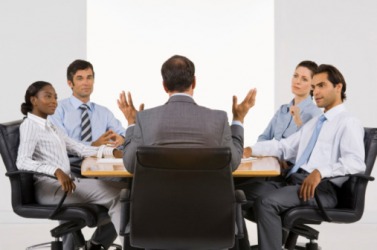 The manager would often recapitulate all of the details at the close of his team's monthly meeting.
verb
To recapitulate is to restate or briefly summarize what you have said or the information presented.

When you give a long speech about global warming and you sum it up at the end with just a sentence or two, that last sentence or two is an example of when you recapitulate the information you presented.
---
recapitulate
intransitive verb
transitive verb
-·lat·ed

,

-·lat·ing
to repeat briefly, as in an outline; summarize
Origin of recapitulate
from past participle of Late Latin
recapitulare:
see re- and capitulate
---
recapitulate
verb
re·ca·pit·u·lat·ed, re·ca·pit·u·lat·ing, re·ca·pit·u·lates
verb
transitive
To repeat in concise form.
Biology To appear to repeat (the evolutionary stages of the species) during the embryonic development of the individual organism.
verb
intransitive
To make a summary.
Origin of recapitulate
Latin
recapitulāre
recapitulāt-
re-
re-
capitulum
main point, heading
diminutive of
caput
capit-
head
; see
kaput-
in Indo-European roots.
Related Forms:
re·ca·pit′u·la′tive re·ca·pit′u·la·to′ry

adjective
---
recapitulate

Verb
(third-person singular simple present recapitulates, present participle recapitulating, simple past and past participle recapitulated)
Origin
From Late Latin recapitulatus, past participle of recapitulare ("to go over the main points of a thing again"), from Latin re- ("again") + capitulum ("a head, main part, chapter"); see capitulate.
---