practice

prac·tice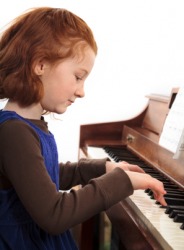 A little girl practicing the piano.
noun
Practice is defined as to use an idea or actually put it into place. It also refers to the act of continually doing something in order to get better at it.

An example of practice is to make a habit of something.
An example of practice is the act of going to marching band exercises every day when you want the band to improve.
verb
Practice means to do something over and over, out of habit, because it has become an accepted custom, or on purpose to try to get better at the task.

An example of practice is when scientists publish in journals because that's what everyone in the industry does.
An example of practice is when you play the piano for 1/2 hour every day to become a better piano player.
---
practice
transitive verb
-·ticed

,

-·tic·ing
to do or engage in frequently or usually; make a habit or custom of: to practice thrift
to do repeatedly in order to learn or become proficient; exercise or drill oneself in: to practice batting
to put into practice; specif.,

to work at (esp. law or medicine) as a profession
to observe, or adhere to (beliefs, ideals, etc.): to practice one's religion

to teach or train through practice; exercise
Origin of practice
Middle English
practisen
from Middle French
practiser
, altered from
practiquer
from Medieval Latin
practicare
from Late Latin
practicus
from Classical Greek
praktikos
, concerning action, practical from
prassein
, to do
to do something repeatedly in order to learn or acquire proficiency; exercise or drill oneself: to practice on the organ
to put knowledge into practice; work at or follow a profession, as medicine, law, etc.

Archaic

to scheme; intrigue
the act, result, etc. of practicing; specif.,

a frequent or usual action; habit; usage: to make a practice of being early
a usual method or custom; convention: the practice of leaving a tip for a waitress

repeated mental or physical action for the purpose of learning or acquiring proficiency
a session of engaging in such action: cheerleading practice
the condition of being proficient or skillful as a result of this: to be out of practice

the doing of something as an application of knowledge: the practice of a theory

the exercise of a profession or occupation: the practice of law
a business based on this, often regarded as a legal property: to buy another's law practice

Archaic

intrigue, trickery, a scheme, etc.

Law

the various procedures involved in legal work, in and out of courts
---
practice
verb
prac·ticed, prac·tic·ing, prac·tic·es
verb
transitive
To do or perform habitually or customarily; make a habit of: practices courtesy in social situations.
To do or perform (something) repeatedly in order to acquire or polish a skill: practice a dance step.
To give lessons or repeated instructions to; drill: practiced the students in handwriting.
To work at, especially as a profession: practice law.
To carry out in action; observe: practices a religion piously.
Obsolete To plot (something evil).
verb
intransitive
To do something repeatedly in order to acquire or polish a skill: With any musical instrument, you need to practice to get better.
To work at a profession: How long has that lawyer been practicing?
To do or perform something habitually or repeatedly: Why not practice in the same manner that you preach?
Archaic To intrigue or plot.
noun
A habitual or customary action or way of doing something: makes a practice of being punctual.

a. Repeated performance of an activity in order to learn or perfect a skill: Practice will make you a good musician.

b. A session of preparation or performance undertaken to acquire or polish a skill: goes to piano practice weekly; scheduled a soccer practice for Saturday.

c. Archaic The skill so learned or perfected.

d. The condition of being skilled through repeated exercise: out of practice.

The act or process of doing something; performance or action: a theory that is difficult to put into practice.
Exercise of an occupation or profession: the practice of law.
The business of a professional person: an obstetrician with her own practice.
A habitual or customary action or act: That company engages in questionable business practices. Facial tattooing is a standard practice among certain peoples.
Law The procedure for trial of cases in a court of law, usually specified by rules.
Archaic

a. The act of tricking or scheming, especially with malicious intent.

b. A trick, scheme, or intrigue.
Origin of practice
Middle English
practisen
from
Old French
practiser
alteration of
practiquer
from
practique
practice
from
Medieval Latin
prāctica
; see
practicable
.
Related Forms:
---
practice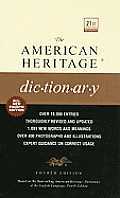 ---

Noun
(plural practices)
Repetition of an activity to improve skill.

He will need lots of practice with the lines before he performs them.

(uncountable) The ongoing pursuit of a craft or profession, particularly in medicine or the fine arts.
(countable) A place where a professional service is provided, such as a general practice.

She ran a thriving medical practice.

The observance of religious duties that a church requires of its members.
A customary action, habit, or behavior; a manner or routine.

It is the usual practice of employees there to wear neckties only when meeting with customers.
It is good practice to check each door and window before leaving.

Actual operation or experiment, in contrast to theory.

That may work in theory, but will it work in practice?

(law) The form, manner, and order of conducting and carrying on suits and prosecutions through their various stages, according to the principles of law and the rules laid down by the courts.

This firm of solicitors is involved in family law practice.

Skilful or artful management; dexterity in contrivance or the use of means; stratagem; artifice.

(mathematics) A easy and concise method of applying the rules of arithmetic to questions which occur in trade and business.
Usage notes
British, Canadian, Australian and New Zealand English distinguish between practice (a noun) and practise (a verb), analogously with advice/advise. In American English, practice is commonly used for both forms, and this is also common in Canada.
Verb
(third-person singular simple present practices, present participle practicing, simple past and past participle practiced)
(US) To repeat (an activity) as a way of improving one's skill in that activity.

You should practice playing piano every day.

(intransitive, US) To repeat an activity in this way.

If you want to speak French well, you need to practice.

(US) To pursue (a career, especially law, fine art or medicine).

She practiced law for forty years before retiring.

(intransitive, archaic, US) To conspire.
Alternative spelling of practise.
Usage notes
In sense "to repeat an activity as a way improving one's skill" this is a catenative verb that takes the gerund (-ing).
---
practice - Legal Definition
n
The rules and procedures that cover all aspects of the proceedings of a court of law.
n
A law practice.
v
The practice of law.
n
a habit.
---