function

func·tion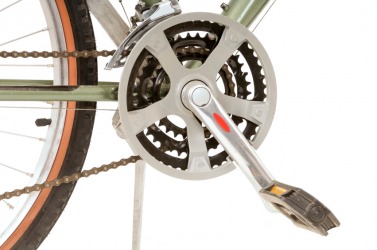 The function of this pedal is to move the bike forward.
noun
The definition of function is the normal action of something or how something works.

An example of function is how a bike is pedaled forward.

Function is defined as an assigned duty or position within a company.

An example of function is a mail room attendant.

Function means a formal event or ceremony.

An example of function is a company Christmas party.
---
function
the normal or characteristic action of anything; esp., any of the natural, specialized actions of a system, organ, or part of an animal or plant: the procreative function
a special duty or performance required in the course of work or activity: the function of an auditor, the function of the brakes
occupation or employment
a formal ceremony or elaborate social occasion
a thing that depends on and varies with something else

an action which is part of a series leading to a resulting action
an operational instruction for programming an electronic device, as a digital watch, computer, etc.; also, an operation performed by such a device as a result of such an instruction

any of the roles that a linguistic form can fulfill in an utterance

Math.

an association between two sets in which each element of one set has one assigned element in the other set: any selected element becomes the independent variable and its associated element is the dependent variable: y = f(x) means y is a function of x
Origin of function
Old French from Classical Latin
functio
from past participle of
fungi
, to perform from Indo-European base an unverified form
bheug-
, to enjoy from source Sanskrit
bhu?kt?
, (he) enjoys
to act in a required or expected manner; work
to have a function; serve or be used (as)
---
function
noun
The action or purpose for which a person or thing is suited or employed, especially:

a. A person's role or occupation: in my function as chief editor.

b. Biology The physiological activity of an organ or body part: The heart's function is to pump blood.

c. Computers A procedure within an application.

An official ceremony or a formal social occasion: disliked attending receptions and other company functions.
Something closely related to another thing and dependent on it for its existence, value, or significance: Growth is a function of nutrition.
Abbr. f Mathematics

a. A variable so related to another that for each value assumed by one there is a value determined for the other.

b. A rule of correspondence between two sets such that there is exactly one element in the second set assigned to each element in the first set. Also called mapping .
intransitive verb
func·tioned, func·tion·ing, func·tions
To have or perform a function; serve: functioned as ambassador.
To deal with or overcome the challenges of everyday life: For weeks after his friend's funeral he simply could not function.
Origin of function
Latin
fūnctiō
fūnctiōn-
performance, execution
from
fūnctus
past participle of
fungī
to perform, execute
Related Forms:
---
function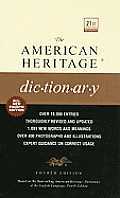 ---

Noun
(plural functions)
What something does or is used for.
A professional or official position.
A relation where one thing is dependent on another for its existence, value, or significance.
(mathematics) A relation in which each element of the domain is associated with exactly one element of the codomain.
(biology) The physiological activity of an organ or body part.
(chemistry) The characteristic behavior of a chemical compound.
(anthropology) The role of a social practice in the continued existence of the group.
Verb
(third-person singular simple present functions, present participle functioning, simple past and past participle functioned)
(intransitive) to have a function
(intransitive) to carry on a function; to be in action
Origin
From Middle French function, from Old French fonction, from Latin functionem, accusative of functiō ("performance, execution"), from functus perfect participle of fungor ("I perform, I execute, I discharge").
---
function - Computer Definition
In programming, a self-contained software routine that performs a task. Functions can do a large amount of processing or as little as adding two numbers and deriving a result. Values are passed to the function, and values may be returned. Or, the function may just perform the operation and not return a resulting value. The concept of a function within a program is that, once written, it can be used over and over again without the programmer having to duplicate the same lines of code in the program each time that same processing is desired. Standard and Programmer-Defined Programming languages provide a set of standard functions as well as allow programmers to define their own functions. For example, the C and C++ programming languages are built entirely of functions and always contain a "main" function. The Application Programming Interface (API) Functions in one program can also be called for by other programs and shared. For example, operating systems can contain more than a thousand functions to display data, print, read and write disks and perform myriad tasks. Programmers write their applications to interact with the OS using these functions. This list of functions is called the "application programming interface" (API). Function Calls Functions are activated by placing a "function call" statement in the program. The function call often includes values (parameters) that are passed to the function. When called, the function performs the operation and returns control to the instruction following the call. The function may return a value or not. Writing a program in a language such as C/C++ involves calling language functions, one's own functions and operating system functions (APIs). There is a whole lot of function calling. See function prototype, API and interface. A Function Call Example: Open and Read The example below shows two very simplified API functions to open and read a file. The OPEN function is called to read the file "budget.txt," and the function returns a value in the variable HANDLE. If the file was opened successfully, HANDLE might contain a positive number, but if not, a negative one. The value in HANDLE is then passed to the READ function to read so many bytes (LENGTH) of the file into a memory area called INPUTBUFFER. The OPEN function returns the number of bytes read in the SIZE variable. handle = open("budget.txt"); size = read(handle, InputBuffer, length);
---