province

prov·ince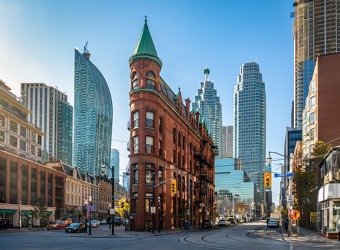 Toronto is in the province of Ontario.
noun
The definition of a province is a specific area or location within a country or state that is often a subset of a larger union.

Ontario is an example of a province of Canada.
---
province
any of the outside territories controlled and ruled by ancient Rome
an administrative division of a country; specif., any of the ten main administrative divisions of Canada

a territorial district; territory
[pl.] the parts of a country removed from the capital and the populated, cultural centers

proper duties or functions; sphere: enforcing the laws does not fall within the province of this commission
an area, division, or branch of learning or activity
a division of a country under the jurisdiction of an archbishop or metropolitan
a division of the world, smaller than a region, with reference to the plants or animals found there
Origin of province
Old French from Classical Latin
provincia
, province from uncertain or unknown; perhaps Indo-European an unverified form
prowo-
( from base an unverified form
pro-
) from source Classical Greek
pr?ira
, prow, Old English
frea
, lord
---
province
noun
A territory governed as an administrative or political unit of a country or empire.
Ecclesiastical A division of territory under the jurisdiction of a metropolitan.
provinces Areas of a country situated away from the capital or population center.
An area of knowledge, activity, or interest: a topic falling within the province of ancient history. See Synonyms at field.
The range of one's proper duties and functions; scope.
Ecology An area of land, less extensive than a region, having a characteristic plant and animal population.
Any of various lands outside Italy conquered by the Romans and administered by them as self-contained units.
Origin of province
Middle English
from
Old French
from
Latin
prōvincia
---
province

Noun
(plural provinces)
A subdivision of government usually one step below the national level.
A territorial area within a country.
A jurisdiction; a (literal or figurative) area of authority.
Proper noun
(UK) Northern Ireland
Origin
From Middle English provynce, from Old French *province, from Latin prōvincia ("territory brought under Roman domination; official duty, office, charge, province"), from Proto-Indo-European *prōw- ("right judge, master"). Cognate with Gothic 𐍆𐍂𐌰𐌿𐌾𐌰 (frauja, "lord, master"), Old English frÄ"a ("ruler, lord, king, master"). See also frow.
---