provincial

pro·vin·cial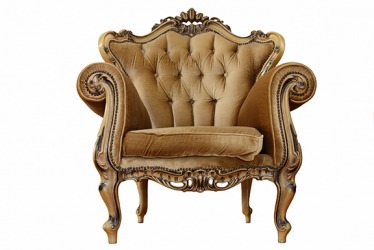 She likes to refurbish provincial chairs into one of a kind furniture pieces.
adjective
The definition of provincial is something related to a specific country or geographic area or someone or something that is small-minded and unsophisticated.

An example of provincial is a specific style of French furniture.
An example of provincial is a person who has never left his small town.
---
provincial
of or belonging to a province
having the ways, speech, attitudes, etc. of a certain province
of or like that of rural provinces; countrified; rustic
designating or of a style, esp. of 18th-cent. European furniture, that was characteristic of the provinces and was a simpler and plainer copy of the style characteristic of the capital and cultural centers
narrow; limited; unsophisticated: a provincial outlook
Origin of provincial
Middle English
prouyncial
from Middle French from Classical Latin
provincialis
a native of a province
a provincial person; esp., a narrow-minded or unsophisticated person
---
provincial
adjective
Of or relating to a province.
Of or characteristic of people from the provinces; not fashionable or sophisticated: "Well-educated professional women … made me feel uncomfortably provincial" ( J.R. Salamanca )
Limited in perspective; narrow and self-centered.
noun
A native or inhabitant of the provinces.
A person who has provincial ideas or habits.
Related Forms:
---
provincial

Noun
(plural provincials)
A person belonging to a province; one who is provincial.
(Roman Catholicism) A monastic superior, who, under the general of his order, has the direction of all the religious houses of the same fraternity in a given district, called a province of the order.
A country bumpkin.
---