adjective
The definition of limited is something or someone with boundaries or restrictions.

An example of limited used as an adjective is limited visibility, a lower level of visibility experienced by someone driving in thick fog.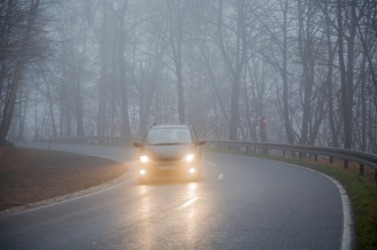 This fog is causing limited visibility.
---
limited definition by Webster's New World
adjective
confined within bounds; restricted
circumscribed or narrow in scope or extent
brief; very short: a limited time

☆ accommodating a restricted number of passengers, making fewer stops than on the regular runs, and often charging extra fare: said of a train, bus, etc.
exercising governmental powers under constitutional restrictions; not having absolute power: a limited monarch

of or designating a partnership in which the liability of certain of its partners is limited to the amount of their individual investments

Chiefly Brit.

designating a company in which the liability of its shareholders is similarly restricted
noun
a limited train, bus, etc.
Webster's New World College Dictionary Copyright © 2010 by Wiley Publishing, Inc., Cleveland, Ohio. Used by arrangement with John Wiley & Sons, Inc.
---
limited definition by American Heritage Dictionary
adjective
Confined or restricted within certain limits: has only limited experience.

a. Not attaining the highest goals or achievement: a limited success.

b. Having only mediocre talent or range of ability: a popular but limited actor.

Having governmental or ruling powers restricted by enforceable limitations, as a constitution or a legislative body: limited monarchy.
Abbr. Ltd. or Ld. Of, relating to, or being a limited company.
Abbr. ltd. Of, relating to, or being transportation facilities, such as trains or buses, that make few stops and carry relatively few passengers.
noun
Abbr.
ltd.
A limited train or bus.
Related Forms:
The American Heritage® Dictionary of the English Language, 4th edition Copyright © 2010 by Houghton Mifflin Harcourt Publishing Company. Published by Houghton Mifflin Harcourt Publishing Company. All rights reserved.
---
limited - Investment & Finance Definition
A term that is used in the United Kingdom to designate a private company whose owners have limited liability. The abbreviation Ltd. is placed after a company's name to identify it as limited.