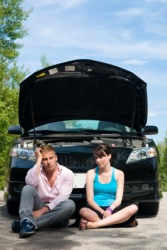 As a means of transportation, this car is inadequate.
adjective
The definition of inadequate is someone or something that is lacking in something desired or required.

An example of something that would be described as inadequate is a broken down car that won't run.
---
inadequate
not adequate; not sufficient; not equal to what is required
---
inadequate
adjective
Not adequate to fulfill a need or meet a requirement; insufficient.
Related Forms:
---
inadequate

---