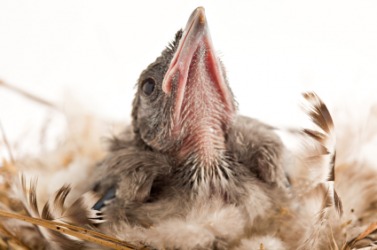 A helpless baby bird.
adjective
The definition of helpless is not able to take care of oneself.

An example of someone helpless is a newborn baby.
---
helpless
not able to help oneself; weak
lacking help or protection
incompetent, ineffective, or powerless
---
helpless
adjective
Unable to help oneself; powerless or incompetent.
Lacking support or protection: They were left helpless in the storm.
Impossible to control; involuntary: helpless laughter.
Related Forms:
---
helpless

Adjective
(comparative more helpless, superlative most helpless)
Unable to defend oneself or to act without help.
---