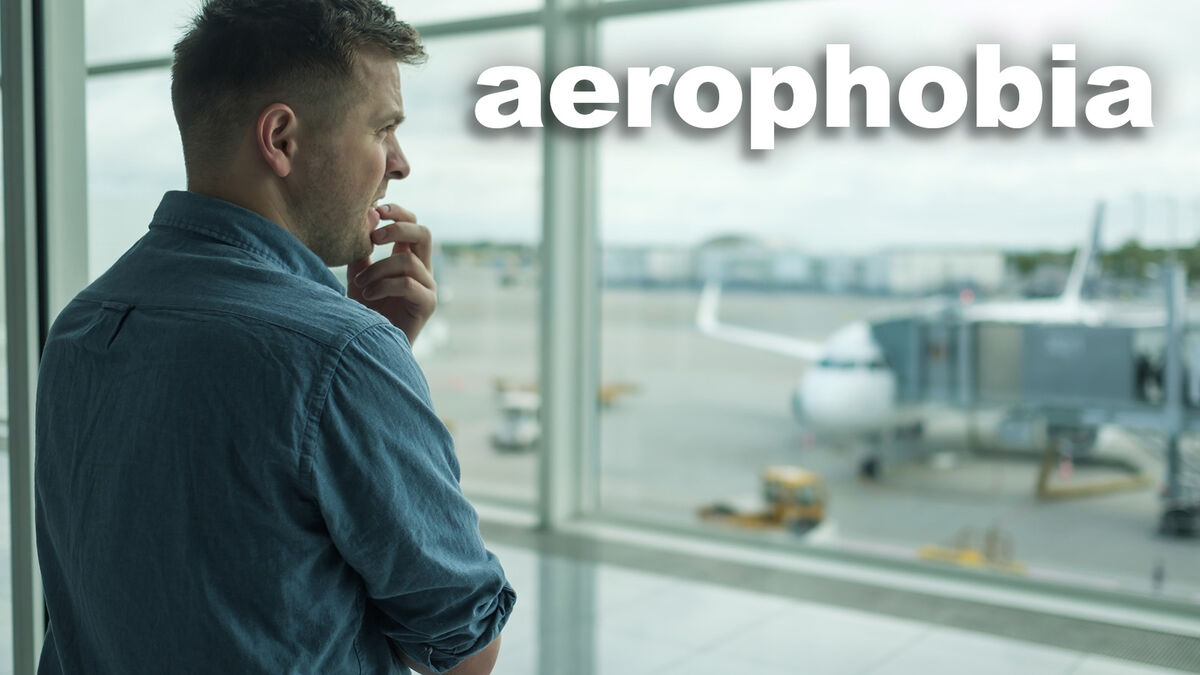 You may be familiar with some of the most common phobias, but did you know they can be classified into 3 main types of phobias? Learn what types of phobias exist and what they look like using definitions and examples.
Specific phobias are the most common type of phobias and focus on specific objects, actions, and situations. A specific phobia is "an extreme fear of simple or isolated objects and situations."
There are five main categories of specific phobias: fears related to animals, natural environments, medical issues, specific situations, and fears related to other things.
List of the Most Common Specific Phobias
Specific phobias can include irrational fears shared by many. You've probably heard of these common phobias:
acrophobia - fear of heights
aerophobia - fear of flying
arachnophobia - fear of spiders
astraphobia - fear of thunder and lightning
claustrophobia - fear of confined spaces
cynophobia - fear of dogs
hemophobia - fear of blood
hydrophobia - fear of water
mysophobia - fear of dirt due to contamination by bacteria and germs
ophidiophobia - fear of snakes
trypanophobia - fear of a medical procedure that involves injections and hypodermic needles
List of Weird Specific Phobias
Less common phobias might seem weird, but chances are, if they have been named, they're not unique to only one person.
androphobia - fear of men
arachibutyrophobia - fear of peanut butter
arithmophobia - fear of numbers
chronomentrophobia - fear of clocks
genuphobia - fear of knees
octophobia - fear of the figure 8
phobophobia - fear of fears
pogonophobia - fear of beards
Social phobia involves extreme anxiety related to public, or social, situations. Most experts today call this type of phobia social anxiety disorder. While there are many causes of social anxiety disorder, it is considered one type of phobia.
List of Fears for People With Social Phobia
People with social anxiety disorder may have different situations that bring about their anxiety or specific things they fear most. They might also be anxious in all social situations.
meeting new people
job interviews
dates
talking in class
speaking in front of groups
playing sports
performing on stage
The fear of being in open or public places is called agoraphobia. People with agoraphobia fear and avoid situations or places where they might feel trapped, helpless, embarrassed, or have a panic attack. In extreme cases of agoraphobia, the person cannot leave their home without experiencing crippling anxiety.
Difference Between Phobias and Fears
Fear is a typical emotion that gives you a sense of uneasiness. It's usually caused by the presence or near presence of danger, pain, or something dreaded. A phobia is a type of fear that is irrational, persistent, and extreme.
While phobias can be grouped into three main types, there are countless examples of phobias in the world. Don't be afraid to delve deeper into this mental health topic by exploring things like examples of xenophobia.