resourceful

re·source·ful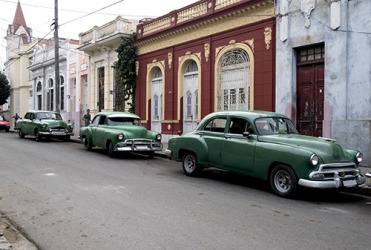 Cuban people have been resourceful by fixing and maintaining older model cars.
adjective
The definition of resourceful is the ability to overcome problems or to make do with what is available to create a solution.

An example of resourceful is someone who is able to find for herself, overcoming any possible problems that might arise.
---
resourceful
able to deal creatively and effectively with problems, difficulties, etc.
---
resourceful
adjective
Able to act effectively or imaginatively, especially in difficult situations.
Related Forms:
---
resourceful

---