creative

cre·a·tive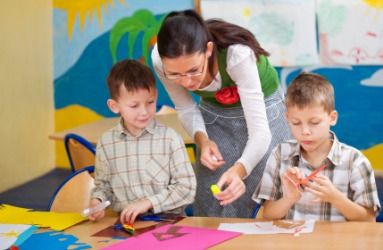 A teacher uses art to encourage students to be creative.
adjective
The definition of creative is having or coming from original thought or imagination.

An example of creative is the quality of a unique painter.
noun
Creative is defined as the work produced with originality in expression or imagination.

An example of creative is the drawings of a fashion designer.
---
creative
creating or able to create
having or showing imagination and artistic or intellectual inventiveness: creative writing
stimulating the imagination and inventive powers: creative toys
imaginatively or inventively deceptive: creative accounting
Origin of creative
Medieval Latin
creativus
---
creative
adjective
Having the ability or power to create: Human beings are creative animals.
Productive; creating.
Characterized by originality and expressiveness; imaginative: creative writing.
noun
One who displays productive originality: the creatives in the advertising department.
Related Forms:
cre′a·tiv′i·ty cre·a′tive·ness

noun
---
creative

Adjective
(comparative more creative, superlative most creative)
Tending to create things, or having the ability to create often, excellently, in a novel fashion, or any or all of these.

a creative dramatist who avoids cliche

(of a created thing) Original, expressive and imaginative.

a creative new solution to an old problem

(set theory)

a creative set
Noun
(countable and uncountable, plural creatives)
(countable) A person directly involved in a creative marketing process.

He is a visionary creative.

(uncountable) Artistic material used in advertising, e.g. photographs, drawings, or video.

Have you finished the creative for next week's email campaign?
The design team has completed the creative for next month's multi-part ad campaign.
I've included in my portfolio all the creative I've completed in my five year design career.
See also:
créative
---