clever

clev·er
adjective
The definition of clever is being smart or having the skills to do something well.

An example of clever is a builder who can construct a deck around any tree.
An example of clever is a magazine that speaks intelligently about politics and pop culture.
---
clever
skillful in doing something; adroit; dexterous
quick in thinking or learning; intelligent, ingenious, quick-witted, witty, facile, etc.
showing ingenuity or quick, sometimes superficial, intelligence: a clever book

Dial.

amiable; good-natured
handsome, convenient, nice, etc.
Origin of clever
Middle English
cliver,
probably from East Frisian
klüfer
or Norwegian dialect, dialectal
klöver,
ready, skillful; uncertain or unknown; perhaps influenced, influence by Old English
clifer,
claw, hand, in the sense, "adroit with the hand": for the latter sense development, see adroit, dexterous
---
clever
adjective
clev·er·er, clev·er·est
a. Mentally quick and original; bright: a clever student.

b. Skilled at accomplishing things, especially with the hands: a clever carpenter.

c. Crafty; cunning: "a hard-working kid who rose from poverty, only to be duped by rich, clever bankers" ( Jeff Goodell )

a. Exhibiting ingenuity or imagination; creative or artful: a clever experiment.

b. Witty; amusing: an evening of clever repartee.

c. Characterized by cunning or shrewdness: clever manipulation of public opinion.

New England Easily managed; docile: "Oxen must be pretty clever to be bossed around the way they are" ( Dialect Notes )
Chiefly Southern US Good-natured; amiable.
Origin of clever
Middle English
cliver
East Frisian
klifer, klüfer
; see
gleubh-
in Indo-European roots.
Related Forms:
---
clever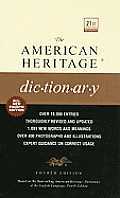 clever
ingenious
shrewd
These adjectives refer to mental adroitness or to practical ingenuity and skill.
Clever
is the most comprehensive:
"Everybody's family doctor was remarkably clever, and was understood to have immeasurable skill in the management and training of the most skittish or vicious diseases"
(George Eliot).
Ingenious
implies originality and inventiveness:
"an ingenious solution to the storage problem"
(Linda Greider).
Shrewd
emphasizes mental astuteness and practical understanding:
"a woman of shrewd intellect"
(Leslie Stephen).
---

Adjective
(comparative cleverer or more clever, superlative cleverest or most clever)
Origin
From East Anglian dialectal English cliver ("expert at seizing"), from Middle English cliver ("tenacious"), perhaps from Old English *clifer, clibbor ("clinging"), or perhaps from East Frisian (compare Saterland Frisian kluftich), or dialectal Norwegian klover ("ready, skillful"); possibly influenced by Old English clifer ("claw, hand"). Related to cleave.
---