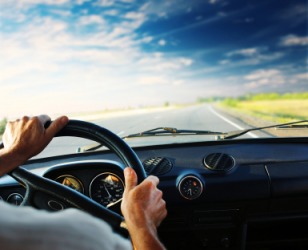 Driving will deplete the contents of your gas tank.
verb
To deplete is defined as to diminish or use up the supply of something.

An example of deplete is when you drive around and use up your supply of gas.
---
deplete
transitive verb
-·plet′ed

,

-·plet′ing
to make less by gradually using up (resources, funds, strength, etc.)
to use up gradually the resources, strength, etc. of

to empty wholly or partly
Origin of deplete
from Classical Latin
depletus
, past participle of
deplere
, to empty from
de-
, from +
plere
, to fill: see full
---
deplete
transitive verb
de·plet·ed, de·plet·ing, de·pletes
To consume or reduce to a very low amount; use up: drought that depleted the stores of grain.
To remove the contents or important elements of; empty out or exhaust: overfishing that depleted the lake of trout; farming practices that depleted the soil of nutrients.
Origin of deplete
Latin
dēplēre
dēplēt-
to empty
dē-
de-
plēre
to fill
; see
pelə-
1
in Indo-European roots.
Related Forms:
---
deplete

Verb
(third-person singular simple present depletes, present participle depleting, simple past and past participle depleted)
To empty or unload, as the vessels of the human system, by bloodletting or by medicine.
To reduce by destroying or consuming the vital powers of; to exhaust, as a country of its strength or resources, a treasury of money, etc.
---
deplete - Legal Definition
v
To draw out in its entirety, or use up, money or a nonrenewable resource such as oil.
---