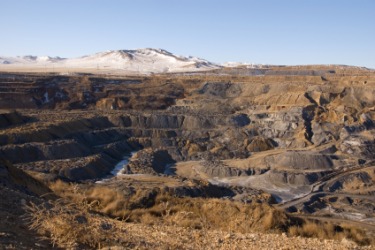 This quarry has been depleted of its coal.
verb
Depleted is defined as exhausted, diminished in number or used up.

If the supply of available coal has been mostly used up and significantly diminished, this is an example of when people have depleted the supply.
---
depleted
adjective
Extremely tired; exhausted or worn out.
Relating to or being uranium whose fissionable isotope uranium 235 has been mostly removed, consisting primarily of the remaining isotope uranium 238.
---