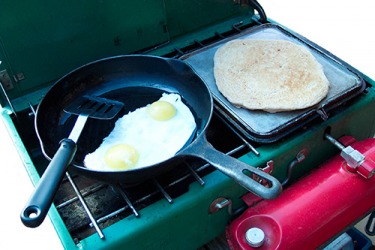 When the electricity was still out as a result of the hurricane, her dad showed resourcefulness by cooking a hot breakfast for the family on their portable propane stove.
noun
Resourcefulness is defined as the ability and creativity to cope with difficulties.

If you are stranded in a house without power and you are able to find a way to get a fire going and cook yourself some lunch, this is an example ofresourcefulness.
---
resourcefulness

---