self-starter
self-start·er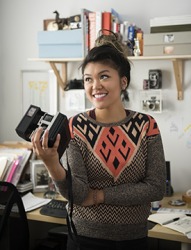 Bridget is a self-starter who created her own successful crafting blog that has thousands of subscribers.
noun
Self starter is someone who motivates themselves to complete tasks.

An example of a self starter is an entrepreneur.
---
self-starter
starter (sense )
one who works on one's own initiative and without prodding
---
self-starter
noun
See starter.
One who displays an unusual amount of initiative.
Related Forms:
self′-start′ing

adjective
---
self-starter

---