weak

weak
adjective
The definition of weak is lacking in strength.

An example of weak used as an adjective is a weak argument which means an argument that has no evidence to back it up.
---
weak
lacking in strength of body or muscle; not physically strong
lacking vitality; feeble; infirm

lacking in skill or strength in combat or competition: a weak team
lacking in moral strength or willpower; yielding easily to temptation, the influence of others, etc.
lacking in mental power, or in the ability to think, judge, decide, etc.

lacking ruling power, or authority: a weak government
having few resources; relatively low in wealth, numbers, supplies, etc.: the weaker nations

lacking in force or effectiveness: weak discipline

lacking in strength of material or construction; unable to resist strain, pressure, etc.; easily torn, broken, bent, etc.: a weak railing
not sound or secure; unable to stand up to an attack: a weak fortification

not functioning normally or well: said of a body organ or part: weak eyes
easily upset; queasy: a weak stomach

indicating or suggesting moral or physical lack of strength: weak features
lacking in volume, intensity, etc.; faint: a weak voice, a weak current
lacking the usual or proper strength; specif.,

having only a small amount of its essential ingredient; diluted: weak tea
not as potent as usual or as others of the kind: a weak drug
lacking, poor, or deficient in something specified: weak in grammar, a baseball team weak in pitching
slight; indistinct; not prominent: a weak chin

ineffective; unconvincing: a weak argument
faulty: weak logic

tending toward lower prices: said of a market, stock, etc.

Chem.

having a low ion concentration: said as of certain acids and bases

Gram.

expressing variation in tense by the addition of an inflectional suffix rather than by internal change of a syllabic vowel; regular (Ex.: talk, talked, talked)

Phonet.

unstressed or lightly stressed: said of a syllable

Photog.

thin (sense )

Prosody

designating or of a verse ending in which the stress falls on a word or syllable that is normally unstressed
Origin of weak
Middle English
waik
from Old Norse
veikr
, akin to Old English
wac
, feeble (which the Old Norse word replaced) from Indo-European an unverified form
weig-
, an unverified form
weik-
( from base an unverified form
wei-
, to bend) from source week, wicker, Classical Latin
vicis
, change
---
weak
adjective
weak·er, weak·est
Lacking physical strength, energy, or vigor; feeble.
Likely to fail under pressure, stress, or strain; lacking resistance: a weak link in a chain.
Lacking firmness of character or strength of will: a weak person unable to cope with adversity.

a. Lacking intensity or strength; faint: weak light; a weak voice.

b. Lacking the proper strength or amount of ingredients: weak coffee.

c. Having low prices or few transactions: a weak market for oil stocks.

a. Lacking the ability to function normally or fully: a weak heart.

b. Unable to digest food easily; readily nauseated: a weak stomach.

a. Lacking or resulting from a lack of intelligence: a weak mind; weak reasoning.

b. Lacking aptitude or skill: a weak student; weak in math.

Lacking persuasiveness; unconvincing: a weak argument.
Lacking authority or the power to govern: a weak ruler.
Linguistics

a. Of, relating to, or being those verbs in Germanic languages that form a past tense and past participle by means of a dental suffix, as start, started; have, had; bring, brought.

b. Of, relating to, or being the inflection of nouns or adjectives in Germanic languages with a declensional suffix that historically contained an n.

Unstressed or unaccented in pronunciation or poetic meter. Used of a word or syllable.
Designating a verse ending in which the metrical stress falls on a word or syllable that is unstressed in normal speech, such as a preposition.
Origin of weak
Middle English
weike
from
Old Norse
veikr
pliant
; see
weik-
2
in Indo-European roots.
---
weak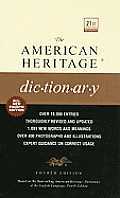 weak
feeble
frail
1
fragile
infirm
decrepit
debilitated
These adjectives mean lacking or showing a lack of strength.
Weak
is the most widely applicable:
"These poor wretches … were so weak they could hardly sit to their oars"
(Daniel Defoe).
Feeble
suggests pathetic or grievous physical or mental weakness or hopeless inadequacy:
a feeble intellect; a feeble effort.
Frail
implies delicacy and inability to endure or withstand:
"an aged thrush, frail, gaunt, and small"
(Thomas Hardy.) What is
fragile
is easily broken, damaged, or destroyed:
a fragile, expensive vase; a fragile state of mind after the accident.
Infirm
implies enfeeblement:
"a poor, infirm, weak, and despis'd old man"
(Shakespeare).
Decrepit
describes what is weakened, worn out, or broken down by hard use or the passage of time:
a decrepit building slated for demolition.
Debilitated
suggests a gradual impairment of energy or strength:
a debilitated constitution further weakened by overwork.
---

Adjective
(comparative weaker, superlative weakest)
Lacking in force (usually strength) or ability.

The child was too weak to move the boulder.
They easily guessed his weak computer password.

Unable to sustain a great weight, pressure, or strain.

a weak timber; a weak rope

Unable to withstand temptation, urgency, persuasion, etc.; easily impressed, moved, or overcome; accessible; vulnerable.

weak resolutions; weak virtue

(grammar) Displaying a particular kind of inflection, including:

(Germanic languages, of verbs) Regular in inflection, lacking vowel changes and having a past tense with -d- or -t-.
(Germanic languages, of nouns) Showing less distinct grammatical endings.
(Germanic languages, of adjectives) Definite in meaning, often used with a definite article or similar word.

(physics) One of the four fundamental forces associated with nuclear decay.
(mathematics, logic) Having a narrow range of logical consequences; narrowly applicable. (Often contrasted with a strong statement which implies it.)
Resulting from, or indicating, lack of judgment, discernment, or firmness; unwise; hence, foolish.
Not having power to convince; not supported by force of reason or truth; unsustained.

The prosecution advanced a weak case.

Lacking in vigour or expression.

a weak sentence; a weak style

Not prevalent or effective, or not felt to be prevalent; not potent; feeble.
(stock exchange) Tending towards lower prices.

a weak market
Origin
From Middle English weike, from Old Norse veikr ("weak"), cognate with Old English wÄ«can ("to yield"). Proto-Indo-European base *weik- ("to bend, wind"). Replaced the native Old English wāc. Compare German weich, Dutch week.
---