noisy
[no̵iz′ē]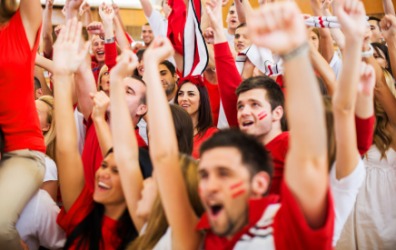 Noisy football fans.
adjective
The definition of noisy is a loud person, thing or activity.

An example of noisy are football fans when their team scores a touchdown.
An example of noisy is a car without a muffler.
---
noisy
---
noisy
adjective
nois·i·er
,
nois·i·est
Making noise: a small, noisy dog.
Full of, characterized by, or accompanied by noise: a noisy cafeteria.
Related Forms:
---
noisy
---