quiet

qui·et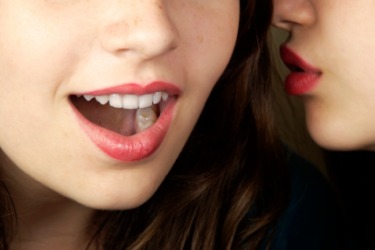 When you want to be quiet you whisper.
adjective
The definition of quiet is making little or no movement or sound.

An example of quiet is the sound of a whisper.
---
quiet
still; calm; motionless

not noisy; hushed: a quiet motor
not speaking; silent

not agitated, as in motion; gentle: a quiet sea
not easily excited or disturbed: a quiet disposition
not ostentatious or pretentious: quiet furnishings
not forward; unobtrusive: a quiet manner
secluded: a quiet den
secret; private; concealed: let's keep this matter quiet
peaceful and relaxing: a quiet evening at home

Commerce

not busy: a quiet day on the stock exchange
Origin of quiet
Middle English
quiete
from Old French from Classical Latin
quietus,
past participle of
quiescere,
to become quiet from
quies
(gen.
quietis
), rest from Indo-European base an unverified form
kweye-,
to rest from source while
a quiet state or condition; calmness, stillness, inactivity, freedom from noise, etc.
a quiet or peaceful quality; freedom from turmoil or agitation
to make quiet; calm or pacify, bring to rest, etc.
to allay (fear, doubt, etc.)

Law

to make (a title) unassailable by freeing the fact of ownership from interference, disturbance, or question
to become quiet: usually with down
---
quiet
adjective
qui·et·er, qui·et·est
Making or characterized by little or no noise: a quiet library; a quiet street; a quiet, well tuned engine.

a. Free of turmoil and agitation; calm: a quiet lake; a quiet place in the country.

b. Providing or allowing relaxation; restful; soothing: a quiet afternoon nap; a quiet tune on the flute.

Not showy or bright; subdued: a room decorated in quiet colors.
Restrained, as in style; understated: a quiet strength; a quiet life.
Out of public scrutiny; known or discussed by few: wanted to keep the incident quiet until after the election.
noun
The quality or condition of being quiet: "A menacing quiet fills the empty streets" ( Time )
verb
qui·et·ed, qui·et·ing, qui·ets
verb
transitive
To cause to become quiet: The teacher quieted the students.
To make (a title) secure by freeing from uncertainties or adverse claims as to the ownership.
verb
intransitive
To become quiet: The child wouldn't quiet down for me.
Origin of quiet
Middle English
from
Old French
from
Latin
quiētus
past participle of
quiēscere
to rest
; see
kweiə-
in Indo-European roots.
Related Forms:
---
quiet

---