adjective
The definition of placid is calm or quiet.

An example of placid is a still lake in the middle of a forest.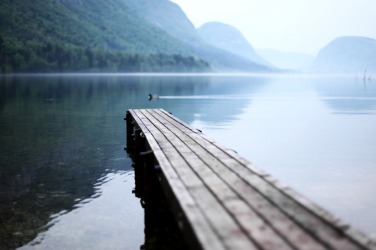 A placid mountain lake.
---
placid definition by Webster's New World
adjective
undisturbed; tranquil; calm; quiet
Origin: Classical Latin placidus, akin to placere, to please
lake in NE N.Y., in the Adirondacks: resort area: c. 4 mi (6.4 km) long
Origin: descriptive
Webster's New World College Dictionary Copyright © 2010 by Wiley Publishing, Inc., Cleveland, Ohio. Used by arrangement with John Wiley & Sons, Inc.
---
placid definition by American Heritage Dictionary
adjective
Undisturbed by tumult or disorder; calm or quiet. See Synonyms at calm.
Satisfied; complacent.
Origin: Latin placidus, from placēre, to please; see plāk-1 in Indo-European roots.
Related Forms:
pla·cidˈi·ty , placˈid·ness

noun
, Lake
A lake of northeast New York in the Adirondack Mountains. It is a noted winter sports center.