adjective
The definition of still is someone or something that is quiet, calm or not moving.

An example of still is a person sleeping quietly and not moving.
adverb
Still is defined as without movement or up until an indicated time.

An example of still used as an adverb is the phrase stand still which means to stand without moving around.
An example of still is something that was happening and continues to happen, it's still happening.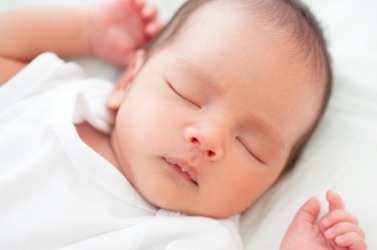 This sleeping child is lying still.
---
still definition by Webster's New World
adjective
without sound; quiet; silent
hushed, soft, or low in sound
not moving; stationary; at rest; motionless: following stand, sit, lie, etc., sometimes regarded as an adverb
characterized by little or no commotion or agitation; tranquil; calm; serene: the still water of the lake
not effervescent or bubbling: said of wine

Film

designating or of a single posed photograph or a photograph made from a single frame of a filmed sequence or scene, for use as in publicity
Origin: Middle English ; from Old English stille, akin to German still ; from Indo-European an unverified form stelnu- ; from base an unverified form stel-, to place, set up, standing, immobile from source stalk, stall, Classical Latin locus, place, Classical Greek stēlē, a post
noun
silence; quiet: in the still of the night

Film

a still photograph
adverb
at or up to the time indicated, whether past, present, or future
even; yet: used as an intensifier with a comparative form, etc.: cold yesterday, but still colder today
nevertheless; even then [rich but still unhappy]; often used as a conjunctive adverb [he failed; still, he never stopped trying]

Archaic

ever; constantly
transitive verb
to make still; quiet; specif.,
to make silent
to make motionless
to calm; relieve
intransitive verb
to become still
noun
an apparatus used for distilling liquids, esp. alcoholic liquors
distillery
Origin: ; from obsolete still, to distill ; from Classical Latin stillare, to drop, drip, trickle ; from stilla, a drop ; from an unverified form stir(a)la, diminutive of stiria, a drop: see stone
transitive verb
,
intransitive verb
to distill

Dialectal

to distill (alcoholic liquor) illegally
Webster's New World College Dictionary Copyright © 2010 by Wiley Publishing, Inc., Cleveland, Ohio. Used by arrangement with John Wiley & Sons, Inc.
---
still definition by American Heritage Dictionary
adjective
still·er
,
still·est
Free of sound.
Low in sound; hushed or subdued.
Not moving or in motion.
Free from disturbance, agitation, or commotion.
Free from a noticeable current: a still pond; still waters.
Not carbonated; lacking effervescence: a still wine.
Of or relating to a single or static photograph as opposed to a movie.
noun
Silence; quiet: the still of the night.
A still photograph, especially one taken from a scene of a movie and used for promotional purposes.
A still-life picture.
adverb
Without movement; motionlessly: stand still.

a. At the present time; for the present: We are still waiting.

b. Up to or at a specified time; yet: still had not made up her mind.

c. At a future time; eventually: may still see the error of his ways.

In increasing amount or degree; even: and still further complaints.
In addition; besides: had still another helping.
All the same; nevertheless.
verb
stilled
,
still·ing
,
stills
verb
, transitive
To make still or tranquil.
To make quiet; silence.
To make motionless.
To allay; calm: The parents stilled their child's fears of the dark.
verb
, intransitive
To become still.
Origin: Middle English, from Old English stille; see stel- in Indo-European roots.
noun
An apparatus for distilling liquids, such as alcohols, consisting of a vessel in which the substance is vaporized by heat and a cooling device in which the vapor is condensed.
A distillery.
Origin: From Middle English stillen, to distill, from distillen; see distill.
, Andrew Taylor 1828-1917.
American physician who founded osteopathy (1874).
The American Heritage® Dictionary of the English Language, 4th edition Copyright © 2010 by Houghton Mifflin Harcourt Publishing Company. Published by Houghton Mifflin Harcourt Publishing Company. All rights reserved.
---
still - Phrases/Idioms
still and all
Informal
After taking everything into consideration; nevertheless; however:
Still and all, our objective can be achieved.