still

still
This sleeping child is lying still.
adjective
The definition of still is someone or something that is quiet, calm or not moving.

An example of still is a person sleeping quietly and not moving.
adverb
Still is defined as without movement or up until an indicated time.

An example of still used as an adverb is the phrase stand still which means to stand without moving around.
An example of still is something that was happening and continues to happen, it's still happening.
---
still
without sound; quiet; silent
hushed, soft, or low in sound
not moving; stationary; at rest; motionless: following stand, sit, lie, etc., sometimes regarded as an adverb
characterized by little or no commotion or agitation; tranquil; calm; serene: the still water of the lake
not effervescent or bubbling: said of wine

Film

designating or of a single posed photograph or a photograph made from a single frame of a filmed sequence or scene, for use as in publicity
Origin of still
Middle English from Old English
stille
, akin to German
still
from Indo-European an unverified form
stelnu-
from base an unverified form
stel-,
to place, set up, standing, immobile from source stalk, stall, Classical Latin
locus,
place, Classical Greek
st?l?,
a post
silence; quiet: in the still of the night

Film

a still photograph
at or up to the time indicated, whether past, present, or future: does she still work here?
even; yet: used as an intensifier with a comparative form, etc.: cold yesterday, but still colder today
nevertheless; even then [he's rich but still he's unhappy]; often used as a conjunctive adverb [he failed; still, he never stopped trying]

Archaic

ever; constantly
to make still; quiet; specif.,
to make silent
to make motionless
to calm; relieve
an apparatus used for distilling liquids, esp. alcoholic liquors
distillery
Origin of still
from obsolete
still,
to distill from Classical Latin
stillare,
to drop, drip, trickle from
stilla
, a drop from an unverified form
stir(a)la,
diminutive of
stiria,
a drop: see stone
to distill

Dial.

to distill (alcoholic liquor) illegally
---
still
adjective
still·er, still·est
a. Not moving or in motion: The patient must be still for the doctor to work.

b. Free from disturbance, agitation, or commotion: the still waters of the lake.

c. Of or relating to a single or static photograph as opposed to a movie.

Making or characterized by no sound or faint sound: The crowd cheered and then grew still. See Synonyms at quiet.
Not carbonated; lacking effervescence: a still wine.
noun
Silence; quiet: the still of the night.
A still photograph, especially one taken from a scene of a movie and used for promotional purposes.
A still-life picture.
adverb
Without movement; motionlessly: stand still.

a. At the present time; for the present: We are still waiting.

b. Up to or at a specified time; yet: still had not made up her mind.

c. At a future time; eventually: may still see the error of his ways.

In increasing amount or degree; even: and still further complaints.
In addition; besides: had still another helping.
All the same; nevertheless.
verb
stilled, still·ing, stills
verb
transitive
To make motionless or unagitated: The afternoon heat stilled the breeze.
To make quiet; silence: "a … cold wind that stilled even the chorus of insects" ( David Campbell )
To allay or calm: The parents stilled their child's fears of the dark.
verb
intransitive
To become still.
Origin of still
Middle English
from
Old English
stille
; see
stel-
in Indo-European roots.
Related Forms:
noun
An apparatus for distilling liquids, such as alcohols, consisting of a vessel in which the substance is vaporized by heat and a cooling device in which the vapor is condensed.
A distillery.
Origin of still
From
Middle English
stillen
to distill
from
distillen
; see
distill
.
---
still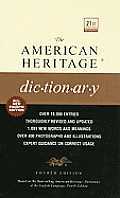 still
1
quiet
silent
noiseless
soundless
These adjectives mean marked by or making no sound, noise, or movement.
Still
implies lack of motion or disturbance and often connotes rest or tranquillity:
"But after tempest . . . /There came a day as still as heaven"
(Tennyson).
Quiet
suggests the absence of bustle, tumult, or agitation:
"life being very short, and the quiet hours of it few"
(John Ruskin).
Silent
can suggest a profound hush:
"I like the silent church before the service begins"
(Ralph Waldo Emerson).
Noiseless
and
soundless
imply the absence of disturbing sound:
"th' inaudible and noiseless foot of time"
(Shakespeare).
"the soundless footsteps on the grass"
(John Galsworthy).
---

Adjective
(comparative stiller or more still, superlative stillest or most still)
Not effervescing; not sparkling.

still water; still wines

Uttering no sound; silent.
(not comparable) Having the same stated quality continuously from a past time
Comparatively quiet or silent; soft; gentle; low.
be still my heart
be still my beating heart
still waters run deep
Adverb
(not comparable)
(aspect) Up to a time, as in the preceding time.

Is it still raining?   It was still raining five minutes ago.

(degree) To an even greater degree. Used to modify comparative adjectives or adverbs.

Tom is tall; Dick is taller; Harry is still taller. ("still" and "taller" can easily swap places here)

(conjunctive) Nevertheless.

I'm not hungry, but I'll still manage to find room for dessert.

(archaic, poetic) Always; invariably; constantly; continuously.
Noun
(plural stills)
(photography) A non-moving photograph. (The term is generally used only when it is necessary to distinguish from movies.)
(slang) A resident of the Falkland Islands.
Origin
From Middle English stille ("motionless, stationary"), from Old English stille ("still, quiet, calm; without motion, at rest, not moving from a place, not disturbed; moving little or gently; silent; not loud; secret; unchanging, undisturbed, stable, fixed; not vehement, gentle"), from Proto-Germanic *stillijaz ("quiet, still"), from Proto-Indo-European *stel- ("to place, stell; fixed, motionless, still, stiff"). Cognate with Scots stil ("still"), West Frisian stil ("quiet, still"), Dutch stil ("quiet, silent, still"), Low German still ("quiet, still"), German still ("still, quiet, tranquil, silent"), Swedish stilla ("quiet, silent, peaceful"), Icelandic stilltur ("set, quiet, calm, still"). Related to stall.
Noun
(plural stills)
a device for distilling liquids.
(catering) a large water boiler used to make tea and coffee.
(catering) the area in a restaurant used to make tea and coffee, separate from the main kitchen.
A building where liquors are distilled; a distillery.
Origin
Via Middle English, ultimately from Latin stilla
Verb
(third-person singular simple present stills, present participle stilling, simple past and past participle stilled)
to calm down, to quiet

to still the raging sea
Origin
Old English stillan
Verb
(third-person singular simple present stills, present participle stilling, simple past and past participle stilled)
To cause to fall by drops.
To expel spirit from by heat, or to evaporate and condense in a refrigeratory; to distill.
---