adjective
The definition of vociferous is constantly or noisily crying out or making a statement.

An example of vociferous is a person who constantly shouts his political views in the middle of the street.
---
vociferous
loud, noisy, or vehement in making one's feelings known; clamorous
characterized by clamor or vehement outcry
Origin of vociferous
Classical Latin
vociferari
(see vociferate) + -ous
---
vociferous
adjective
Making, given to, or marked by noisy and vehement outcry.
Origin of vociferous
Latin
vocifer(ārī)
to speak loudly
; see
vociferate
.
-ous
Related Forms:
---
vociferous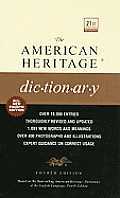 vociferous
blatant
boisterous
strident
clamorous
These adjectives mean conspicuously and usually offensively loud.
Vociferous
suggests a noisy outcry, as of vehement protest:
vociferous complaints.
Blatant
connotes coarse or vulgar noisiness:
"Up rose a blatant Radical"
(Walter Bagehot).
Boisterous
implies unrestrained noise, tumult, and often rowdiness:
boisterous youths.
Strident
stresses offensive harshness, shrillness, or discordance:
a legislator with a strident voice.
Something
clamorous
is both vociferous and sustained:
a clamorous uproar.
---

Adjective
(comparative more vociferous, superlative most vociferous)
---