skilled

skilled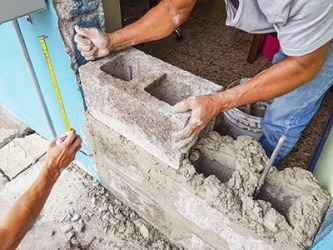 The skilled mason is building a concrete block wall.
adjective
The definition of skilled is someone with a talent or ability.

An example of a skilled person is an expert stone mason.
---
skilled
having skill; skillful
having or requiring an ability, as in a particular industrial occupation, gained by special experience or training
---
skilled
adjective
Having or showing skill; expert. See Synonyms at proficient.
Requiring specialized ability or training: a skilled trade.
---
skilled

---