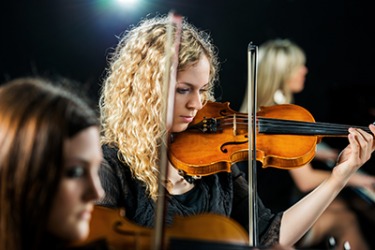 The skillful concert violinist has had formal training and several years of experience.
adjective
The definition of skillful is someone or something that shows talent or adeptness.

A person who plays the piano extremely well is an example of someone who would be described as a skillful piano player.
---
skillful
having or showing skill; accomplished; expert
---
skillful
adjective
Possessing or exercising skill; expert. See Synonyms at proficient.
Characterized by, exhibiting, or requiring skill: a skillful ascent of the summit.
Related Forms:
---
skillful

Adjective
(comparative more skillful, superlative most skillful)
---