scant

scant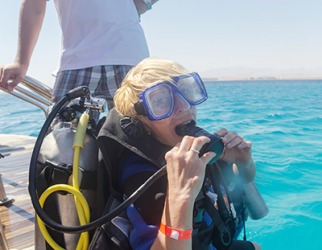 Trudy paid scant attention to the scuba lesson so she needed help when it came time to put on her gear.
adjective
The definition of scant is barely sufficient or available only in very small quantities.

When you show little care for your safety and run around continually engaging in dangerous behaviors like sky diving and cliff jumping, this is an example of a time when you act with scant regard for your safety
verb
To scant is to deal with in an inadequate or neglectful manner or to provide in insufficient amounts.

When a parent gives a child only very occasional attention and does not provide for the child's needs, this is an example of a time when the parent scants his care responsibilities.
---
scant
inadequate in size or amount; not enough; meager: showing scant regard for the law
not quite up to full measure: measuring a scant meter across
Origin of scant
Middle English from Old Norse
skamt
from
skammr
, short: see scamp
to limit in size or amount; stint
to fail to give full measure of
to furnish with an inadequate supply, short ration, etc.
to treat in an inadequate manner
scarcely; barely: dial. except in the phrase
scant few
[scant few
details released to the press
]
---
scant
adjective
scant·er, scant·est
Barely sufficient: paid scant attention to the lecture.
Falling short of a specific measure: a scant cup of sugar.
Inadequately supplied; short: We were scant of breath after the lengthy climb.
transitive verb
scant·ed, scant·ing, scants
To give an inadequate portion or allowance to: had to scant the older children in order to nourish the newborn.
To limit, as in amount or share; stint: Our leisure time is scanted by this demanding job.
To deal with or treat inadequately or neglectfully; slight.
Origin of scant
Middle English
from
Old Norse
skamt
neuter of
skammr
short
Related Forms:
---
scant

Adjective
(comparative scanter, superlative scantest)
Very little, very few.

"After his previous escapades, Mary had scant reason to believe John."

Not full, large, or plentiful; scarcely sufficient; scanty; meager; not enough.

a scant allowance of provisions or water; a scant pattern of cloth for a garment

Sparing; parsimonious; chary.
Verb
(third-person singular simple present scants, present participle scanting, simple past and past participle scanted)
To limit in amount or share; to stint.

to scant someone in provisions; to scant ourselves in the use of necessaries

(intransitive) To fail, or become less; to scantle.

The wind scants.
Noun
(plural scants)
(masonry) A block of stone sawn on two sides down to the bed level.
(masonry) A sheet of stone.
(wood) A slightly thinner measurement of a standard wood size.
Adverb
(not comparable)
With difficulty; scarcely; hardly.
Origin
From Middle English, from Old Norse skamt, neuter of skammr ("short")
---