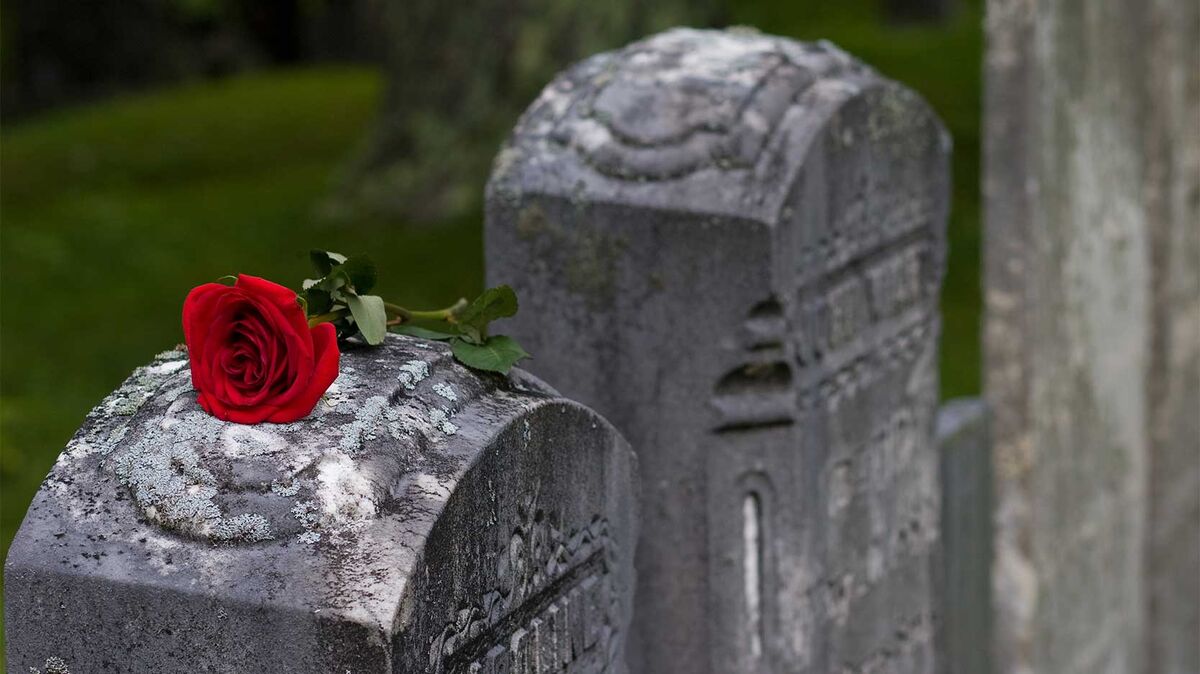 Writing a condolence message can be difficult because of the deep emotion involved. You want to offer comfort and support, but not say something that will further sadden the recipient. Having a few examples of condolences by your side will help you get started. Add your own sense of sincerity thereafter.
Examples of Brief Condolence Statements
It's common to feel at a loss for words when someone you know has experienced the loss of a loved one. It can be hard to craft words of condolence that express your thoughts. These example condolence messages will help you express how you feel and bring comfort to those in need.
Please know that you are in my thoughts and prayers at this difficult time.
Words seem inadequate to express our sadness over the passing of _____.
May the love of those around you help you through the days ahead.
We are deeply sorry to hear about the passing of _____.
_____ brought so many gifts to our life. We will never forget _____.
May you take comfort in knowing an angel is watching over you now.
Words cannot even begin to express our sorrow. You are in our prayers.
With deepest sympathy on the recent passing of _____.
We are saddened to hear of your sudden loss.
Our hearts are with you in this time of sorrow.
Please accept our heartfelt condolences on the loss of your loved one.
Words can't express how saddened we are to hear of your loss.
I can't imagine the sadness you must be feeling from your loss.
Words fall short of expressing my sorrow for your loss.
We share your grief at this difficult time with deep sympathy and condolences.
As you grieve, know we're remembering you and honoring the memory of _____.
Thinking of you with love in your time of sorrow.
Words cannot express how heartbroken I am for your loss.
My deepest sympathies are with you at this difficult time.
I wish that I could take away your pain.
My heart is broken for you at this difficult time. I am so sorry for your loss.
Please accept my deepest sympathies on your profound loss.
Formal Words of Condolence Examples
If the examples above seem a bit to brief, consider these longer, more formal expressions of sorrow about the great loss someone has experienced. What matters, though, is not how long or formal condolence messages are, but whether your words offer comfort and acknowledgement of the person's loss.
Please accept my deepest condolences on the loss of your beloved _____. You are now and will remain in my thoughts and prayers.
Hold tight to memories for comfort. Lean on your friends for strength. And always remember how much you're loved.
Although no words can ease the loss you bear, know you're very close in our thoughts and prayers.
May the peace that comes from the memories of your love comfort you now and in the days ahead.
Please accept our heartfelt sympathies for your loss. Our thoughts are with you and your family during this difficult time.
In sorrow, we mourn those we've lost. In gratitude, we embrace those around us. In sympathy, we reach out to those who grieve.
While it may not feel that way now, your incredible strength will help guide you through your grief as you mourn the loss of your loved one.
If I could find a way to take away your pain, I would move heaven and earth to do so. That is my greatest wish at this difficult time.
Such a loss as great as yours, there are no words to describe how deeply sorry I am for your loss.
In your time of grief, I wish to express my deepest sympathies for the loss you are experiencing.
Saying goodbye to a loved one is never easy. If only I could absorb some of your pain, I gladly would. My deepest sympathies.
Examples of Words Offering Comfort and Support
It can be helpful to remind the person who's grieving that he or she isn't alone and others will miss their loved one as well. These examples address those situations.
Just know that my arms are wrapped around you during this time of loss.
You will not navigate this journey alone. I will be with you every step of the way.
May the sorrow you feel in your heart be lightened by the love that surrounds you.
If my hug was strong enough to take away your pain, I would start now and never stop.
I am here for you to lean on, now and forever. Whatever you need, whenever you need it, just reach out.
Whatever you need, I am here for you. No request is too large or too small. Any time of the day or night, all you have to do is call or text and I'll be by your side.
Whether you need a shoulder to learn on or a friend to cry with, or even to get angry and yell, I am here for you.
My heart bleeds for you, my door is always open to you, and my arms will always be your soft place to land.
Condolence Messages to Colleagues
If the person who has lost a loved one is someone that you work with, such as a coworker, client or professional association member, the tone of your message should probably be a bit more reserved than if the person you're comforting is a close friend or family member.
Please accept my condolences at this difficult time.
I am so sad to learn of your loss. My deepest sympathies.
Sympathies on the loss of your _____.
My thoughts are with you and your family at this difficult time.
Heartfelt condolences to you during this time of loss.
My deepest sympathies are with you.
Condolences on your loss.
I admire your strength during this difficult time.
My heart goes out to you and the rest of your family during your time of loss.
Additional Condolence Quotes
Sometimes the best messages of condolences are someone else's. If you are concerned that anything you come up with will be inadequate, consider selecting a well-known quote from an author or public figure.
Use a grief quote on its own or add a quote to personalized words you'd like to share. Review these sympathy quotes for ideas. If your friend or family member loves to read, consider a quote from a favorite book. For a Harry Potter fan, for example, consider tailoring your condolence message with a simple line from the book like, "Do not pity the dead...Pity the living, and, above all, those who live without love."
Ways to Express Condolences
The word condolence comes from the Latin condolere, meaning "to suffer together." Words like comfort, commiseration, sympathy, and consolation are good synonyms for this word. Offering condolences means acknowledging a loss, showing sympathy and empathizing with someone's pain and grief. Once you select a condolence message, you can share it with the person who is grieving in many ways.
visit the person and deliver your message face-to-face
call or text with words of condolence
comment on a social media post the person has made about their loss
send flowers, a gift or a sympathy card with your words of condolence included
donate money to a charity in the name of the person who passed and send an acknowledgement card that includes a condolence message
write the message in a condolences book at the funeral or memorial service
take food to the family of the deceased and include a hand-written sympathy note
These are just a few examples of the many ways you can deliver words of condolences to a friend, family member, neighbor, or colleague who is grieving.
In times that require condolences, finding the right thing to say can leave you feeling like you're walking on eggshells. You want to tend to your tender-hearted loved one while somehow finding the right words. If you'll be attending funeral services, you may need to find additional words to comfort and commiserate with one or more people whose lives are profoundly affected by the loss of their loved one. Review these words to say at a funeral to help you prepare for the next stage of helping your contact cope with life after the loss of a loved one.