poor

poor
A poor family.
adjective
The definition of poor is having little money or belongings, or lacking something.

An example of poor is living below the poverty line.
An example of poor used as an adjective is the phrase poor communication skills which means that a person cannot communicate well with others.
noun
Poor is defined as people with little to no money or belongings.

An example of the poor is everyone who lives in poverty.
---
poor
lacking material possessions; having little or no means to support oneself; needy; impoverished
indicating or characterized by poverty

lacking in some quality or thing; specif.,

lacking abundance; scanty; inadequate: poor crops
lacking productivity; barren; sterile: poor soil
lacking nourishment; feeble; emaciated: a poor body
lacking excellence or worth; below average, inferior, bad, etc. or paltry, mean, insignificant, etc.
lacking good moral or mental qualities; mean-spirited; contemptible
lacking pleasure, comfort, or satisfaction: to have a poor time
lacking skill

worthy of pity; unfortunate
Origin of poor
Middle English
pore
from Old French
povre
from Classical Latin
pauper
, poor from Indo-European base an unverified form
p?u-
, small from source few, foal
the poor
poor, or needy, people collectively
---
poor
adjective
poor·er, poor·est
a. Having insufficient wealth to meet the necessities or comforts of life or to live in a manner considered acceptable in a society.

b. Relating to or characterized by poverty: the poor side of town.

Deficient or lacking in a specified resource or quality: an area poor in timber and coal; a diet poor in calcium.
Not adequate in quality or quantity; inferior: a poor performance; poor wages.
Negative, unfavorable, or disapproving: has a poor opinion of the mayor.
Undernourished; lean. Used especially of animals.
Humble; meek: "Let the humble ones arise, the poor in heart be glad" ( John Greenleaf Whittier )
Eliciting or deserving pity; pitiable: couldn't rescue the poor fellow.
noun
used with a pl. verb
Poor people considered as a group: The urban poor are in need of homes.
Origin of poor
Middle English
poure
from
Old French
povre
from
Latin
pauper
; see
pau-
1
in Indo-European roots.
Related Forms:
Usage Note: In informal speech poor is sometimes used as an adverb, as in They never played poorer. In formal usage more poorly would be required in this example.
---
poor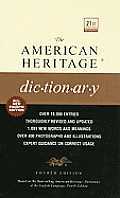 poor
indigent
needy
impecunious
penniless
impoverished
poverty-stricken
destitute
These adjectives mean lacking the money or the means for an adequate or comfortable life.
Poor
is the most general:
"Resolve not to be poor: whatever you have, spend less. Poverty is a great enemy to human happiness"
(Samuel Johnson).
Indigent
and
needy
refer to one in need or want:
indigent people living on the street; distributed food to needy families.
Impecunious
and
penniless
mean having little or no money:
"Certainly an impecunious Subaltern was not a catch"
(Rudyard Kipling).
He made poor investments which left him penniless.
One who is
impoverished
has been reduced to poverty:
an impoverished, third-world country.
Poverty-stricken
means suffering from poverty and miserably poor:
refugees living in poverty-stricken camps.
Destitute
means lacking any means of subsistence:
tenants left destitute by the fire.
---

Adjective
(comparative poorer, superlative poorest)
With little or no possessions or money.

We were so poor that we couldn't afford shoes.

Of low quality.

That was a poor performance.

To be pitied.

Oh you poor little thing.

Deficient in a specified way.

Cow's milk is poor in iron.

Inadequate, insufficient.

I received a poor reward for all my hard work.

Free from self-assertion; not proud or arrogant; meek.
Noun
(plural only)
(with "the") Those who have little or no possessions or money, taken as a group.

The poor are always with us.
Origin
From Middle English povre, povere, from Old French (Anglo-Norman) povre, poure (Modern French pauvre), from Latin pauper, from Old Latin *pavo-pars ("getting little"), from Proto-Indo-European *ph₁w- ("smallness"). Cognate with Old English fÄ"awa ("little, few"). Displaced native Middle English earm, arm ("poor") (from Old English earm; See arm), Middle English wantsum, wantsome ("poor, needy") (from Old Norse vant ("deficiency, lack, want"), Middle English unlede ("poor") (from Old English unlÇ£de, Middle English unweli, unwely ("poor, unwealthy") (from Old English un- + weliÄ¡ ("well-to-do, prosperous, rich").
---