adjective
The definition of poor is having little money or belongings, or lacking something.

An example of poor is living below the poverty line.
An example of poor used as an adjective is the phrase poor communication skills which means that a person cannot communicate well with others.
noun
Poor is defined as people with little to no money or belongings.

An example of the poor is everyone who lives in poverty.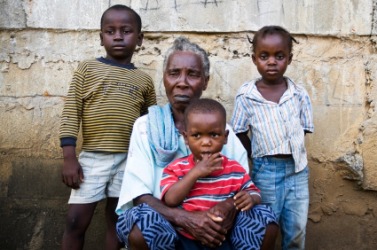 A poor family.
---
poor definition by Webster's New World
adjective
lacking material possessions; having little or no means to support oneself; needy; impoverished
indicating or characterized by poverty

lacking in some quality or thing; specif.,

lacking abundance; scanty; inadequate: poor crops
lacking productivity; barren; sterile: poor soil
lacking nourishment; feeble; emaciated: a poor body
lacking excellence or worth; below average, inferior, bad, etc. or paltry, mean, insignificant, etc.
lacking good moral or mental qualities; mean-spirited; contemptible
lacking pleasure, comfort, or satisfaction: to have a poor time
lacking skill

worthy of pity; unfortunate
Origin: Middle English pore ; from Old French povre ; from Classical Latin pauper, poor ; from Indo-European base an unverified form pōu-, small from source few, foal
Webster's New World College Dictionary Copyright © 2010 by Wiley Publishing, Inc., Cleveland, Ohio. Used by arrangement with John Wiley & Sons, Inc.
---
poor definition by American Heritage Dictionary
adjective
poor·er
,
poor·est
Having little or no wealth and few or no possessions.
Lacking in a specified resource or quality: an area poor in timber and coal; a diet poor in calcium.
Not adequate in quality; inferior: a poor performance.

a. Lacking in value; insufficient: poor wages.

b. Lacking in quantity: poor attendance.

Lacking fertility: poor soil.
Undernourished; lean.
Humble: a poor spirit.
Eliciting or deserving pity; pitiable: couldn't rescue the poor fellow.
noun
(used with a pl. verb)
People with little or no wealth and possessions considered as a group: The urban poor are in need of homes.
Origin: Middle English poure, from Old French povre, from Latin pauper; see pau-1 in Indo-European roots.
Related Forms:
Usage Note:
In informal speech
poor
is sometimes used as an adverb, as in
They never played poorer.
In formal usage
more poorly
would be required in this example.
The American Heritage® Dictionary of the English Language, 4th edition Copyright © 2010 by Houghton Mifflin Harcourt Publishing Company. Published by Houghton Mifflin Harcourt Publishing Company. All rights reserved.
---
poor - Phrases/Idioms
the poor
poor, or needy, people collectively