noun
The definition of a nag is a horse, particularly an old one or one in poor condition, or a person who constantly urges, annoys or scolds.

An example of nag is a former racehorse which has had many injuries.
An example of nag is a wife who constantly reminds her husband of the tasks he has to complete.
verb
Nag is defined as to constantly urge, annoy or scold.

An example of nag is for a parent to constantly ask their son to clean his room.
An example of nag is a constant pain.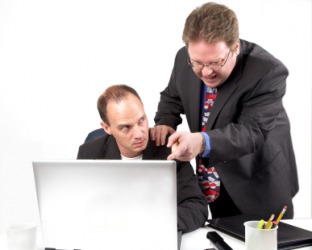 A boss nags his employee.
---
nag definition by Webster's New World
transitive verb
nagged, nagging
to annoy by continual scolding, faultfinding, complaining, urging, etc.
to keep troubling, worrying, etc.: nagged by a thought
Origin: ; from Scandinavian (as in Swedish nagga, obsolete Danish nagge, to nibble, gnaw, nag) ; from Old Norse gnaga: for Indo-European base see gnaw: for sense development see fret
intransitive verb
to urge, scold, find fault, etc. constantly
to cause continual discomfort, pain, etc.: a nagging toothache
noun
a person, esp. a woman, who nags
noun
Archaic

a small saddle horse; pony
a horse that is worn-out, old, etc.

Slang

a racehorse, esp. an inferior one
Origin: Middle English nagge, akin to obsolete Dutch negghe ; from uncertain or unknown; perhaps
Webster's New World College Dictionary Copyright © 2010 by Wiley Publishing, Inc., Cleveland, Ohio. Used by arrangement with John Wiley & Sons, Inc.
---
nag definition by American Heritage Dictionary
verb
nagged
nagged
,
nag·ging
,
nags
verb
, transitive
To annoy by constant scolding, complaining, or urging.
To torment persistently, as with anxiety or pain.
verb
, intransitive
To scold, complain, or find fault constantly: nagging at the children.
To be a constant source of anxiety or annoyance: The half-remembered quotation nagged at my mind.
noun
One who nags.
Origin: Probably of Scandinavian origin; akin to Old Norse gnaga, to bite, gnaw.
Related Forms:
noun
A horse, especially:

a. An old or worn-out horse.

b. Slang A racehorse.

Archaic A small saddle horse or pony.
Origin: Middle English nagge, possibly of Low German origin.