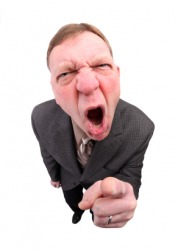 This man is probably very naggy.
adjective
The definition of naggy is someone who is likely to nag, which means to keep urging or faultfinding or complaining in an annoying fashion.

An example of someone who would be described as naggy is a person who repeatedly reminds her friend about something.
---
naggy

---