fertile

fer·tile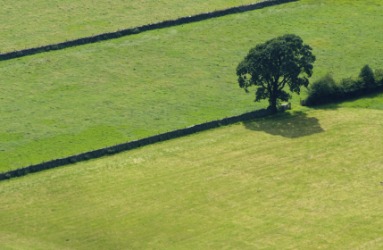 A single tree in a fertile field.
adjective
The definition of fertile is someone or something capable of reproducing and also is the production of many new ideas.

An example of someone who would be described as fertile is a woman who has ten kids.
An example of something that would be described as fertile is the imagination of a person who is constantly coming up with new ideas.
---
fertile
producing abundantly; rich in resources or invention; fruitful; prolific
causing or helping fertility: the sun's fertile warmth
able to produce young, seeds, fruit, pollen, spores, etc.
capable of development into a new individual; fertilized: fertile eggs
designating or of material, as uranium-238 or thorium-232, that can be made fissile by a neutron-induced nuclear reaction
Origin of fertile
Middle English from Old French from Classical Latin
fertilis
from stem of
ferre
, bear
---
fertile
adjective
Biology

a. Capable of initiating, sustaining, or supporting reproduction.

b. Capable of growing and developing; able to mature: a fertile egg.

Botany Bearing functional reproductive structures such as seeds or fruit or material such as spores or pollen.
Bearing or producing crops or vegetation abundantly; fruitful.
Rich in material needed to sustain plant growth: fertile soil.
Highly or continuously productive; prolific: a fertile imagination; a fertile source of new ideas.
Physics Capable of producing fissionable material: fertile thorium 232.
Origin of fertile
Middle English
fertil
from
Old French
fertile
from
Latin
fertilis
from
ferre
to bear
; see
bher-
1
in Indo-European roots.
Related Forms:
---
fertile

Adjective
(comparative more fertile, superlative most fertile)
Origin
From Old French, from Latin fertilis ("fruitful, fertile"), from ferō ("I bear, carry").
---