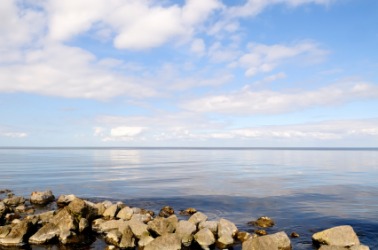 A calm day on IJsselmeer lake.
---
Ijsselmeer
shallow freshwater lake in N & central Netherlands: formerly part of the Zuider Zee, until cut off by a dam (1932)
---
Ijsselmeer
or IJs·sel·meer
A shallow, artificial lake of northwest Netherlands. It was formed from the Zuider Zee by the construction of a large dike (completed 1932). Much fertile farmland has been reclaimed from the lake since that time.
---
Ijsselmeer
Variant of IJsselmeer
shallow freshwater lake in N & central Netherlands: formerly part of the Zuider Zee, until cut off by a dam (1932)