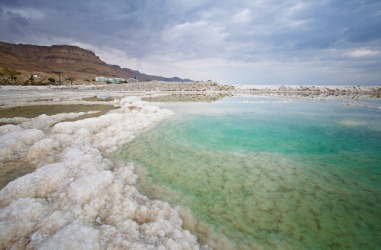 Salt deposits are plentiful in the Dead Sea.
adjective
The definition of plentiful is having more than enough.

An example of plentiful is salt in the Dead Sea.
---
plentiful
having or yielding plenty
sufficient or more than enough; abundant
---
plentiful
adjective
Existing in great quantity or ample supply.
Providing or producing an abundance: settlers moving to a more plentiful region.
Related Forms:
---
plentiful

Adjective
(comparative plentifuller or more plentiful, superlative plentifullest or most plentiful)
Existing in large number or ample amount.

a plentiful harvest
a plentiful supply of water
She accumulated a plentiful collection of books.
---