liberal

lib·er·al
adjective
Liberal is defined as something that is not restricted.

An example of liberal is an education covering a wide range of subjects.

Liberal means something that is generous or large.

An example of liberal is a sizable amount of money given to charity.

A liberal is someone who is open-minded and progressive in their views.

An example of liberal is someone who likes new ideas that will bring progress even if they are not traditional.
noun
The definition of a liberal is a member of a liberal political party.

An example of liberal is someone who belongs to the Green Party.
---
liberal
suitable for a freeman; not restricted: now only in liberal arts, liberal education, etc.
giving freely; generous
large or plentiful; ample; abundant: a liberal reward
not restricted to the literal meaning; not strict: a liberal interpretation of the Bible
tolerant of views differing from one's own; broad-minded; specif., not orthodox
of democratic or republican forms of government, as distinguished from monarchies, aristocracies, etc.

favoring reform or progress in a particular social or cultural setting, as in religion, education, etc.
favoring ongoing political reform, promoting in recent times, variously, labor unions, the welfare state, environmentalism, etc.; progressive

[L-] designating or of a political party upholding liberal principles, esp. such a party in England or Canada

Obs.

excessively free or indecorous in behavior; licentious
Origin of liberal
Old French from Classical Latin
liberalis
from
liber
, free from Indo-European base an unverified form
leudhero-
, belonging to the people, free from base an unverified form
leudh-
, to grow up, rise from source German
leute
, people, Old English
leodan
, to grow
a person who is liberal (adjective) or who favors liberalism
[L-] a member of a Liberal political party
---
liberal
adjective
a.

Favoring reform, open to new ideas, and tolerant of the ideas and behavior of others; not bound by traditional thinking; broad-minded. See Synonyms at

broad-minded

.

b. Of, relating to, or characteristic of liberalism.

c. Liberal Of, designating, or characteristic of a political party founded on or associated with principles of social and political liberalism, especially in Great Britain, Canada, and the United States.

a. Tending to give freely; generous: a liberal benefactor.

b. Generous in amount; ample: a liberal serving of potatoes.

Not strict or literal; loose or approximate: a liberal translation.
Of, relating to, or based on the traditional arts and sciences of a college or university curriculum: a liberal education.

a. Archaic Permissible or appropriate for a person of free birth; befitting a lady or gentleman.

b. Obsolete Morally unrestrained; licentious.
noun
A person with liberal ideas or opinions.
Liberal A member of a Liberal political party.
Origin of liberal
Middle English
generous
from
Old French
from
Latin
līberālis
from
līber
free
; see
leudh-
in Indo-European roots.
Related Forms:
---
liberal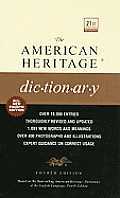 ---

Adjective
(comparative more liberal, superlative most liberal)
(now rare outside of set phrases) Pertaining to those arts and sciences the study of which was considered "worthy of a free man" (as opposed to servile, vocational, mechanical); worthy, befitting a gentleman.

He had a full education studying the liberal arts.

Generous, willing to give unsparingly;.

He was liberal with his compliments.

Widely open to new ideas, willing to depart from established opinions or conventions; permissive.

Her parents had liberal ideas about child-rearing.

(politics) Open to political or social changes and reforms associated with either classical or modern liberalism.

Younger people tend to be more liberal than older people.
Noun
(plural liberals)
One with liberal views, supporting individual liberty (see Wikipedia's article on Liberalism).
(US) Someone left-wing; one with a left-wing ideology.
A supporter of any of several liberal parties.
(UK) One who favors individual voting rights, human and civil rights, individual gun rights, and laissez-faire markets (also called "classical liberal"; compare libertarian).
Origin
The adjective is from Old French liberal, from Latin liberalis ("befitting a freeman"), from liber ("free"); it is attested since the 14th century. The noun is first attested in the 1800s.
Proper noun
(plural Liberals)
(politics) A member or supporter of a Liberal Party
(Canada) A member or supporter of the Liberal Party of Canada, or its predecessors, or provincial equivalents, or their predecessors
(UK) A Liberal Democrat.
(UK, dated) A Whig
Adjective
(not comparable)
Of or relating to the Liberal party, its membership, or its platform, policy, or viewpoint.
Generous, in great amount, a large proportion
---