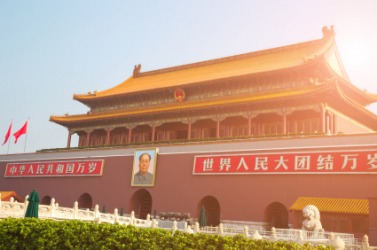 China is a communist country.
noun
The definition of a communist is a person who believes in the principle that everything should be publicly owned.

Someone who believes in Karl Marx's theory that everything from land to wages should be owned by the whole is an example of a communist.
---
communist
an advocate or supporter of communism
[C-] a member of a Communist Party

loosely

anyone advocating ideas thought of as being leftist or subversive
Origin of communist
French
communiste
of, characteristic of, or like communism or communists
advocating or supporting communism
[C-] of or having to do with a Communist Party
---
Communist
noun
a. A member of a movement or political party that advocates Communism.

b. A supporter of such a party or movement.

A Communard.
often communist A radical viewed as a subversive or revolutionary.
adjective
often communist Relating to, characteristic of, or held to resemble communism or Communists.
communist Supporting, advocating, or serving to further communism: communist propaganda.
---
communist

Adjective
Of, relating to, supporting, or advocating communism.
Origin
From French communiste.
Noun
(plural Communists)
A member of a (nominally) Communist party.
A person who believes the philosophy of Communism.
Adjective
(not comparable)
relating to a (nominally) Communist party.
---