noun
The definition of a comrade is a friend or someone who shares interests with another.

An example of a comrade is a best friend.
An example of comrades are two people in the same book club.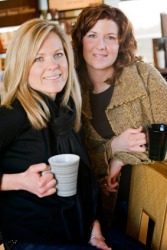 Two comrades having coffee together.
---
Comrade definition by Webster's New World
noun
a friend; close companion
a person who shares interests and activities in common with others; partner; associate: used as a form of address, as in a Communist party

Informal

a Communist; esp., a fellow Communist
Origin: French camarade ; from Spanish camarada, chamber mate ; from Classical Latin camera: see camera
Webster's New World College Dictionary Copyright © 2010 by Wiley Publishing, Inc., Cleveland, Ohio. Used by arrangement with John Wiley & Sons, Inc.
---
Comrade definition by American Heritage Dictionary
noun
A person who shares one's interests or activities; a friend or companion.
often Comrade A fellow member of a group, especially a fellow member of the Communist Party.
Origin: French camarade, from Old French, roommate, from Old Spanish camarada, barracks company, roommate, from camara, room, from Late Latin camera; see chamber.
Related Forms:
Word History:
A comrade can be socially or politically close, a closeness that is found at the etymological heart of the word
comrade.
In Spanish the Latin word
camara,
with its Late Latin meaning "chamber, room," was retained, and the derivative
camarada,
with the sense "roommates, especially barrack mates," was formed.
Camarada
then came to have the general sense "companion." English borrowed the word from Spanish and French, English
comrade
being first recorded in the 16th century. The political sense of
comrade,
now associated with Communism, had its origin in the late-19th-century use of the word as a title by socialists and communists in order to avoid such forms of address as
mister.
This usage, which originated during the French Revolution, is first recorded in English in 1884.
Comrade
Variant of comrade
noun
a friend; close companion
a person who shares interests and activities in common with others; partner; associate: used as a form of address, as in a Communist party

Informal

a Communist; esp., a fellow Communist
Origin: French camarade ; from Spanish camarada, chamber mate ; from Classical Latin camera: see camera