communism

com·mu·nism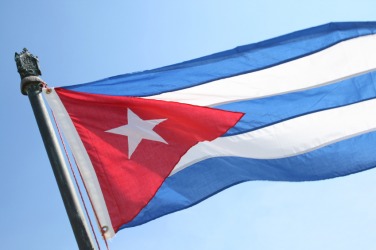 The government of Cuba is an example of communism.
noun
The definition of communism is a system where all property is public and people work and are given things by the government according to their needs.

An example of communism is the governing system in Cuba where the government controls everything and doles out benefits such as money, health care and food.
---
communism
any theory or system characterized by the ownership or sharing of all property by the community as a whole
[oftenC-]

as envisioned by Marx, a future condition of mankind achieved after the revolutionary overthrow of capitalism and a transitional stage of socialism, and characterized by a largely self-regulating society whose members have renounced private property and personal wealth, national identity, social-class differences, etc.
a political system that advances revolutionary principles for achieving this condition, either as formulated by Marx or as modified by Lenin, Stalin, Mao Tse-tung, etc., characterized by a single ruling party, centralized economic planning, the curtailment of individual liberties, etc.

loosely

leftist or socialist ideas, activity, etc.
Origin of communism
French
communisme
from
commun
( from Old French
comun
) +
isme
: see common and -ism
---
communism
noun
A theoretical economic system characterized by the collective ownership of property and by the organization of labor for the common advantage of all members.
Communism

a. A system of government in which the state plans and controls the economy and a single, often authoritarian party holds power, claiming to make progress toward a higher social order in which all goods are equally shared by the people.

b. The Marxist-Leninist doctrine advocating revolution to overthrow the capitalist system and establish a dictatorship of the proletariat that will eventually evolve into a perfectly egalitarian and communal society.
Origin of communism
French
communisme
from
commun
common
from
Old French
from
Latin
commūnis
; see
commune
2
.
---
communism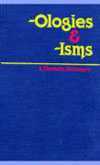 See also government; politics; russia.
autonomism
Bakuninism.
Bakuninism
a 19th-century theory of revolution in opposition to that of Karl Marx, advocating atheism, destruction of central government, and extreme individualism. Also called
autonomism
.
Bolshevism
a radical wing of the Russian Social Democratie Labor party, favoring revolutionary tactics to achieve full socialization and, under the leadership of Ulyanov (Lenin), setting up from 1917-20 the present Soviet regime. —
Bolshevik, Bolshevist
,
n., adj
.
Castroism
the doctrines and policies of Fidel Castro, communist premier of Cuba.
collectivization
the process of forming collectives or collective communities where property and resources are owned by the community and not individuals.
communism
1.
a political and economie theory proposing the replacement of private ownership of goods or capital with common ownership and distribution upon need.
2.
(cap.)
the social and political system based upon revolutionary Marxist socialism and currently practiced in the U.S.S.R. —
communist
,
n., adj
. —
communistic
,
adj
.
communization
the process of communizing or being communized.
cosmopolitanism
the tolerance of or sympathy for noncommunist ideas and institutions, used as a charge against Soviet intellectuals.
deviationism
a position or rationale which departs from the established dogma of a political party, especially the Communist party. Also
deviationalism
. —
deviationist
,
n., adj
.
dialectical materialism
the combination of traditional materialism and Hegelian dialectic as espoused in the economic and political philosophies of Karl Marx and Friedrich Engels. —
dialectical materialist
.
Eurocommunism
the form of communism found in some countries of Western Europe, independent of the Communist Party of the Soviet Union.
Fichteanism
theories and beliefs of J. G. Fichte (1762-1814), German philosopher and social thinker, a precursor of socialism. —
Fichtean
,
n., adj
.
Guevarism
1.
the political doctrines, policies, and revolutionary program of Ernesto "Che" Guevara (1928-1967), Cuban communist revolutionary.
2.
adherence to or belief in Guevarism. —
Guevarist
,
n., adj
.
Kremlinology
study of the policies, doctrines, programs, etc., of the government of the Soviet Union. —
Kremlinologist,

n.
Leninism
the political doctrines of Vladimir llich Ulyanov (Lenin), founder of Bolshevism, architect of the current Soviet government, originator of the Comintern, and author of the imperative that the Soviets lead the proletariat of other nations to revolution and communism. —
Leninist, Leninite
,
n., adj
.
Maoism
1.
the political and social theories and policies of Mao Zedong (1893-1976), Chinese communist leader, especially with regard to revolution and agrarian reform.
2.
adherence to or belief in Mao's doctrines. —
Maoist
,
n., adj
.
Marxism
1.
the doctrines developed from the political, economie, and social theories of Karl Marx, Friedrich Engels, and their followers: dialectical materialism, a labor-based theory of wealth, an economie class struggle leading to revolution, the dictatorship of the proletariat, and the eventual development of a classless society.
2.
the contributions to these doctrines in the interpretations of Lenin; Leninism. —
Marxist
,
n., adj
. —
Marxian
,
adj
.
Menshevism
the minority wing of the Russian Social Democratie Labor party that in a 1903 convention split from the majority or Bolshevik wing, enabling the latter to direct and win power in the revolution of 1917-20. —
Menshevik
,
n., adj
.
polycentrism
the existence of a number of basic guiding principles in the political system of a Communist government. —
polycentrist
,
n., adj
.
revisionism
Marxism
. any deviation from Marxist theory, doctrines, or practice, especially to modify revolution to evolution. —
revisionist
,
n., adj
.
socialist realism
a Marxist-inspired artistic and literary theory or doctrine that calls on art and literature to promote the socialist cause and sees the artist, writer, etc. as a servant of the state or, in the words of Stalin, "the engineer of human souls."
socialization
the establishment of socialist government; the nationalization of industry and other national resources.
Stakhanovism
a system of piecework incentives, speedup, and competition for bonuses and honors introduced into Russia in 1935 and named after A. G. Stakhanov, whose prodigious mining output is eonstantly emulated. —
Stakhanovite
,
n., adj
.
Stalinism
the communistic theories and practices developed by Joseph Stalin from Marxism and Leninism, especially his development of the cult of the individual with himself at its center, his advocacy of national revolution, and his extensive use of secret police and slave-labor camps to reduce opposition. —
Stalinist
,
n., adj
. —
Stalinistic
,
adj
.
syndicalism
a theory of revolutionary politics that, through the actions of labor unions, seeks to establish a society controlled by workers' cooperatives and trade unions. —
syndicalist
,
n., adj
. —
syndicalistic
,
adj
.
Titoism
1.
the social, political, and economic theories of Tito (Josip Broz), former premier of Yugoslavia.
2.
the nationalistic practices of a communist country which deviate from or oppose the directives of the U.S.S.R. —
Titoist
,
n., adj
.
Trotskyism
the theories of Leon Trotsky on the social, political, and economic implications of communism, especially his opposition to Stalin in advocating international revolution. —
Trotskyite
,
n., adj
.
---
communism

Noun
(plural communisms)
Any political philosophy or ideology advocating holding the production of resources collectively.
Any political social system that implements a communist political philosophy.
The international socialist society where classes and the state no longer exist.
Usage notes
See also the definitions of Communism.
Origin
A calque of the German word Kommunismus (from Marx and Engels's Manifesto of the German Communist Party), in turn a calque of the French word communisme, which was formed from commun ("common"), from Latin communis, and the suffix -isme ("-ism").
Noun
(uncountable)
The ideology of political parties that use the term Communist in their names, usually Marxist and Leninist.
The socio-economic system based on such parties' ideologies.
(US, informal) A state of affairs perceived as oppressive, overly arbitrary, or totalitarian.
---