economical

ec·o·nom·i·cal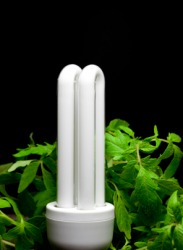 This compact fluorescent lightbulb is more economical than a regular lightbulb.
adjective
The definition of economical is something cost effective that is a good value, or someone who doesn't waste, or who is frugal and doesn't spend more than necessary.

A cheap brand of cleaner that works really well and provides good value is an example of something that might be described as economical.
A person who is careful with his money and who doesn't spend foolishly is an example of someone who is economical.
---
economical
not wasting money, time, fuel, etc.; thrifty: an economical person, an economical stove
expressed or done with economy, as by using few words: an economical style
of economics; economic
---
economical
adjective
Designed or functioning to make effective use of money or effort invested: an economical heating system; an economical approach to control of corporate growth.
Prudent and thrifty in management; not wasteful or extravagant. See Synonyms at sparing.
Sparing in the amount of items involved to achieve a desired result: an economical writing style; threw an economical 12 pitches in the first inning.
Related Forms:
---
economical

Adjective
(comparative more economical, superlative most economical)
Relating to economy in any other sense.
Usage notes
Modern usage prefers economic when describing the economy of a region or country (when referring to personal or family budgeting).Economical is preferred when referring to thrift or value for money.
---