prudent

pru·dent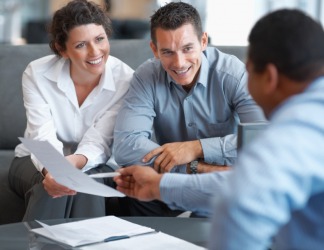 The prudent couple consult a financial advisor to make sure they invest their savings wisely.
adjective
The definition of prudent is someone who has good judgment and is careful and practical.

An example of prudent is someone who consults with a financial advisor before investing money.
---
prudent
capable of exercising sound judgment in practical matters, esp. as concerns one's own interests
cautious or discreet in conduct; circumspect; not rash
managing carefully and with economy
Origin of prudent
Old French from Classical Latin
prudens
, for
providens:
see provident
---
prudent
adjective
Careful or wise in handling practical matters; exercising good judgment or common sense: a prudent manager of money.
Characterized by or resulting from care or wisdom in practical matters or in planning for the future: a prudent investment.
Origin of prudent
Middle English
from
Old French
from
Latin
prūdēns
prūdent-
contraction of
prōvidēns
present participle of
prōvidēre
to provide for
; see
provide
.
Related Forms:
---
prudent

---
prudent - Legal Definition
adj
Cautious or judicious in manner and/or actions.
---