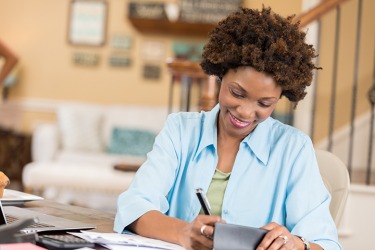 Nina's prudence with her finances is a major factor in the success of her small business.
noun
Prudence is defined as the act of being careful, often with money.

An example of prudence is checking your bank account before you spend money.
---
prudence
the quality or fact of being prudent
careful management; economy
Origin of prudence
Middle English from Middle French from Classical Latin
prudentia
from
prudens:
see prudent
Prudence
a feminine name: dim. Prue
Origin of Prudence
LL, feminine of
Prudentius
from Classical Latin
prudentia:
see prudence
---
prudence

Origin
From Old French prudence.
Proper noun
A female given name, one of the Puritan virtue names.
---