wisdom

wis·dom
noun
Wisdom is the ability to know what is true or right, common sense or the collection of one's knowledge.

An example of wisdom is the quote "The best mind altering drug is truth."
---
wisdom
the quality of being wise; power of judging rightly and following the soundest course of action, based on knowledge, experience, understanding, etc.; good judgment; sagacity
learning; knowledge; erudition: the wisdom of the ages
wise discourse or teaching
[W-] Wisdom of Solomon
a wise plan or course of action
Origin of wisdom
Middle English from Old English from
wis
, wise +
-dom
, -dom
---
wisdom
noun
The ability to discern or judge what is true, right, or lasting; insight.
Common sense; good judgment: "It is a characteristic of wisdom not to do desperate things" ( Henry David Thoreau )

a. The sum of learning through the ages; knowledge: "In those homely sayings was couched the collective wisdom of generations" ( Maya Angelou )

b. Wise teachings of the ancient sages.

A wise outlook, plan, or course of action.
Wisdom Bible Wisdom of Solomon.
Origin of wisdom
Middle English
from
Old English
wīsdōm
; see
weid-
in Indo-European roots.
---
wisdom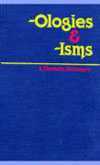 See also ideas; knowledge; learning; thinking.
adage
a maxim, axiom, proverb, or old saying.
analect
a collection of teachings, as the
Analects of Confucius.
gnosis
a superior form of wisdom, as that of the Gnostics, supposed to have been acquired mystically. See also
mysticism
.
logia
maxims or sayings attributed to a religious leader. See also
christ
;
religion
.
protasis
Rare.
a proposition or maxim. See also
drama
;
grammar
.
sophomania
an excessive respect for one's own wisdom.
---
wisdom

---