mother

moth·er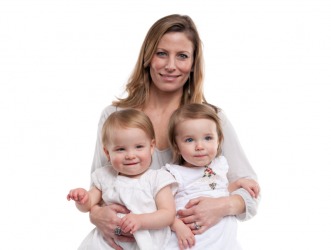 Twin girls with their mother.
noun
The definition of a mother is a woman who gives birth or who has the responsibility of physical and emotional care for specific children.

An example of a mother is a woman who has just given birth to twins.
---
mother
a woman who has borne a child; esp., a woman as she is related to her child or children

a stepmother
an adoptive mother
a mother-in-law

the female parent of an animal or plant
that which gives birth to something, is the origin or source of something, or nurtures in the manner of a mother

a woman having the responsibility and authority of a mother
[oftenM-] mother superior: used esp. as a title

an elderly woman: used as a title of affectionate respect

Slang

motherfucker: somewhat vulgar
Origin of mother
Middle English
moder
from Old English
modor,
akin to German
mutter
from Indo-European an unverified form
matér,
mother (from source Classical Latin
mater,
Classical Greek
m?t?r,
Old Irish
m?thir
) from an unverified form
ma-,
echoic of baby talk
of, like, or like that of a mother
derived or learned from or as if from one's mother; native: English is her mother tongue
designating a company, institution, etc. from which another or others originated: mother church
to be the mother of; give birth to: often used fig.
to look after or care for as a mother does
the mother of all
something regarded as the biggest, most impressive, or most important of (its kind): often used humorously [the mother of all yard sales]
mother of vinegar

Obs.

dregs
Origin of mother
altered (infl. by mother) from Middle Dutch
moeder,
akin to Middle Low German
modder:
for Indo-European base see mud
---
mother
noun
a. A woman who gives birth to a child.

b. A woman whose egg unites with a sperm, producing an embryo.

c. A woman who adopts a child.

d. A woman who raises a child.

A female parent of an animal.
A female ancestor.
A woman who holds a position of authority or responsibility similar to that of a mother: a den mother.
Roman Catholic Church

a. A mother superior.

b. Used as a form of address for such a woman.

A woman who creates, originates, or founds something: "the discovery of radium, which made Marie Curie mother to the Atomic Age" ( Alden Whitman )
A creative source; an origin: Philosophy is the mother of the sciences.
Used as a title for a woman respected for her wisdom and age.
Maternal love and tenderness: brought out the mother in her.
The biggest or most significant example of its kind: the mother of all battles.
Vulgar Slang Something considered extraordinary, as in disagreeableness, size, or intensity.
adjective
Relating to or being a mother.
Characteristic of a mother: mother love.
Being the source or origin: the mother church.
Derived from or as if from one's mother; native: one's mother language.
verb
moth·ered, moth·er·ing, moth·ers
verb
transitive
a. To give birth to: mothered three children.

b. To be the source of; create or produce: "Necessity mothered the invention of printing" ( Irving Wallace )

To act as mother to, as in nourishing and protecting.
verb
intransitive
To act or serve as a mother.
Origin of mother
Middle English
moder, mother
from
Old English
mōdor
; see
māter-
in Indo-European roots.
N., sense 10, translation of
Iraqi Arabic
'umm
N., sense 11, short for
motherfucker
noun
A stringy slime composed of yeast cells and bacteria that forms on the surface of fermenting liquids and is added to wine or cider to start the production of vinegar.
Origin of mother
Probably alteration
(influenced by
mother
1
)
of
obsolete Dutch
moeder
from
Middle Dutch
probably from
moeder
mother of children
; see
māter-
in Indo-European roots.
---
mother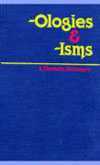 See also children; father; parents; pregnancy.
matriarchy
a system of social order wherein final authority is vested in the mother or eldest female and in which descent is reckoned in the female line.
—matriarchal
,
adj.
matricentric
tending to move toward or centering upon the mother.
matricide
1.
the killing of one's mother.
2.
one who has killed his mother.
—matricidal
,
adj.
matriliny
tracing of descent through the mother's side of a family.
—matrilinear
,
adj.
momism
an excessive attachment and devotion of children to their mothers, resulting in a child's dependence and failure to achieve emotional emancipation.
---
mother

Noun
(plural mothers)
A (human) female who (a) parents a child (b) gives birth to a baby (c) donates a fertilized egg or (d) donates a body cell which has resulted in a clone. Sometimes used in reference to a pregnant female, possibly as a shortened form of mother-to-be (c).

(a) I am visiting my mother today.

(b) My sister-in-law has just become a mother.
(c) Nutrients and oxygen obtained by the mother are conveyed to the fetus.

1991, Susan Faludi, The Undeclared War Against American Women

The antiabortion iconography in the last decade featured the fetus but never the mother.

A female parent of an animal.

The lioness was a mother of four cubs.

(figuratively) A female ancestor.
(figuratively) A source or origin, viewed affectionately.

The Mediterranean was mother to many cultures and languages.

(when followed by a surname) A title of respect for one's mother-in-law.

Mother Smith, meet my cousin, Doug Jones.

(figuratively) Any person or entity which performs mothering.
A film or membrane which is developed on the surface of fermented alcoholic liquids, such as vinegar, wine, etc., and acts as a means of conveying the oxygen of the air to the alcohol and other combustible principles of the liquid, thus leading to their oxidation.
The principal piece of an astrolabe, into which the others are fixed.
Verb
(third-person singular simple present mothers, present participle mothering, simple past and past participle mothered)
To treat as a mother would be expected to treat her child; to nurture.
Origin
From Middle English moder, from Old English mōdor, from Proto-Germanic *mōdÄ"r (compare West Frisian moer, Saterland Frisian Muur, Dutch moeder, German Mutter, Danish moder), from Proto-Indo-European *méhâ''tÄ"r (compare Irish máthair, Latin mater, Albanian motër ("sister"), Tocharian A mācar, B mācer, Lithuanian mótÄ—, Russian мать (mat'), Greek μητέρα (mitéra), Armenian Õ´Õ¡ÕµÖ€ (mayr), Persian مادر (mâdar), Sanskrit मातृ (mā́tá¹›)).
Noun
(plural mothers)
Something that is the greatest or most significant of its kind.

"The great duel, the mother of all battles has begun." "" Saddam Hussein
Origin
Calque of Arabic أم ('umm, "mother").
Noun
(plural mothers)
(euphemistic, vulgar, slang) Motherfucker.
(euphemistic, colloquial) A striking example.
Noun
(plural mothers)
(nonstandard) A cat that catches moths.
Usage notes
Because of the spelling mother, the alternative hyphenated spelling moth-er may be used to avoid ambiguity.
---