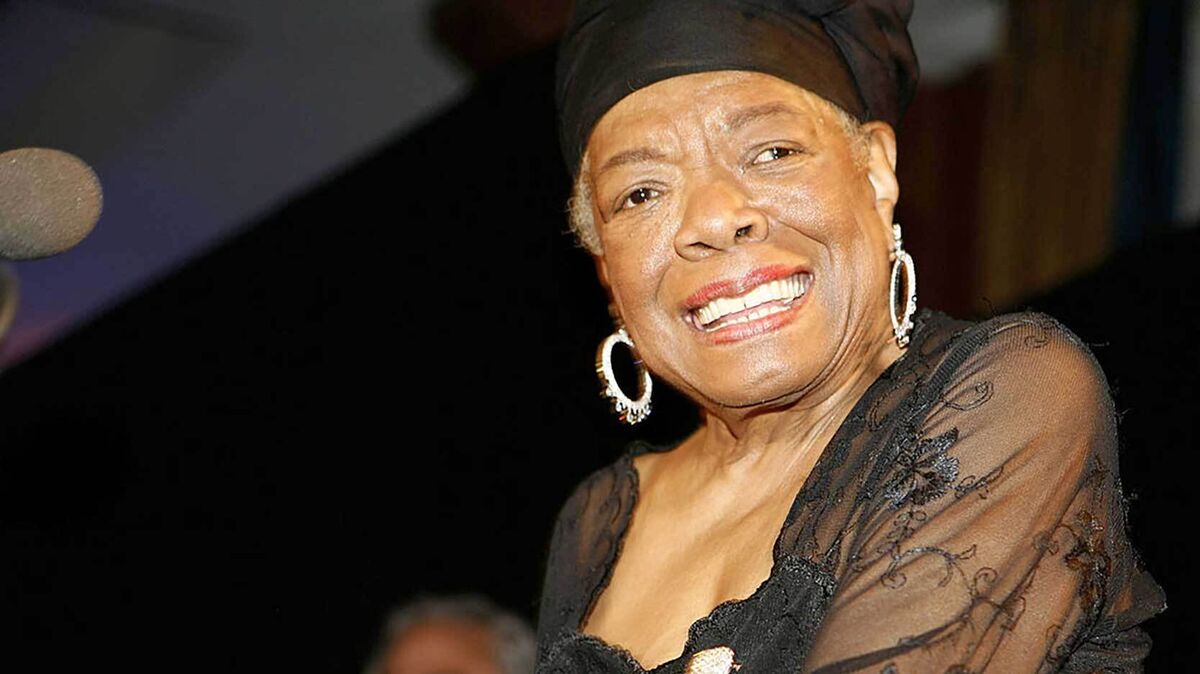 Maya Angelou made a significant impact on the world of literature, as well as stage, screen and civil rights. Truly a voice of her generation, she used her experiences and talents to help make the world a better place. Discover key Maya Angelou facts about many aspects of her life and legacy.
Personal Facts About Maya Angelou's Childhood
Angelou's childhood was a difficult one. She wrote about her childhood experiences later in life.
Maya Angelou's birth name is Marguerite Johnson.
She was born in St. Louis, Missouri on April 4, 1928.
Angelou was born just prior to the beginning of the Great Depression, which lasted from 1929-1933.
Angelou's parents separated when she was very young.
In 1931, when she was three, Angelou's mother sent her and her five-year-old brother to live with their grandmother and uncle in Stamps, Arkansas.
The children went back to live with their mother in 1935, where Angelou experienced the horror of being molested by her mother's boyfriend.
The molester went to jail but was released and reportedly killed by Angelou's uncles.
After this trauma, Angelou withdrew and ceased talking. It was several years before she spoke again.
Angelou returned to Arkansas, where she and her brother spent the majority of her childhood.
She experienced firsthand the racism of the Deep South during and following the Great Depression.
Facts About Angelou's Teen Years and Early Adulthood
Angelou discovered her talents in the creative arts as a teenager. She became a mother at a young age.
As teenagers, Angelou and her brother joined their mother in San Francisco.
Angelou briefly worked as a cable car conductor in San Francisco. She was the first Black person to hold that job.
After initially dropping out of high school, she graduated from the Labor School in San Francisco, where she studied music, drama and dance.
At 17, she gave birth to her son Clyde, whose name was later changed to Guy, shortly after completing high school.
For several years, she supported herself and her son by working various nightclub jobs, including cocktail server, cook, dancer, and singer.
When working as a nightclub dancer and singer in the early 1950s, she started using the name Maya Angelou. Ultimately, she legally changed her name.
Angelou got married to Tosh Angelos, a sailor from Greece, when she was 21 years old. They divorced in 1952.

Facts About Angelou's Stage, Screen and Musical Career
Angelou moved on from singing and dancing in nightclubs to television, film and the stage.

From 1954 and 1955, Angelou performed in a State Department-sponsored production of Porgy and Bess that toured Europe and Asia.
After that production, she and her son relocated to New York City where she worked to further her career in the entertainment industry.
In New York, she studied modern dance with Alvin Ailey and Martha Graham.
She also composed songs and music, which led to her releasing an album in 1957.
She was cast in Calypso Heat Wave in 1957. She appeared on the big screen many times after this; her last role was in 2006 (Madea's Family Reunion).
In 1961, Angelou starred in an off-Broadway production of The Blacks by Jean Genet. The cast included Cicely Tyson, James Earl Jones and Louis Gossett.
When living in Africa, she performed with Ghana's National Theatre during the early 1960s.
Angelou also appeared in a revival production of The Blacks in both Berlin and Geneva.
In 1973, she was nominated for a Tony Award for her role in Look Away on broadway.
Angelou also appeared in many TV shows throughout her career, including a role in the 1977 miniseries Roots.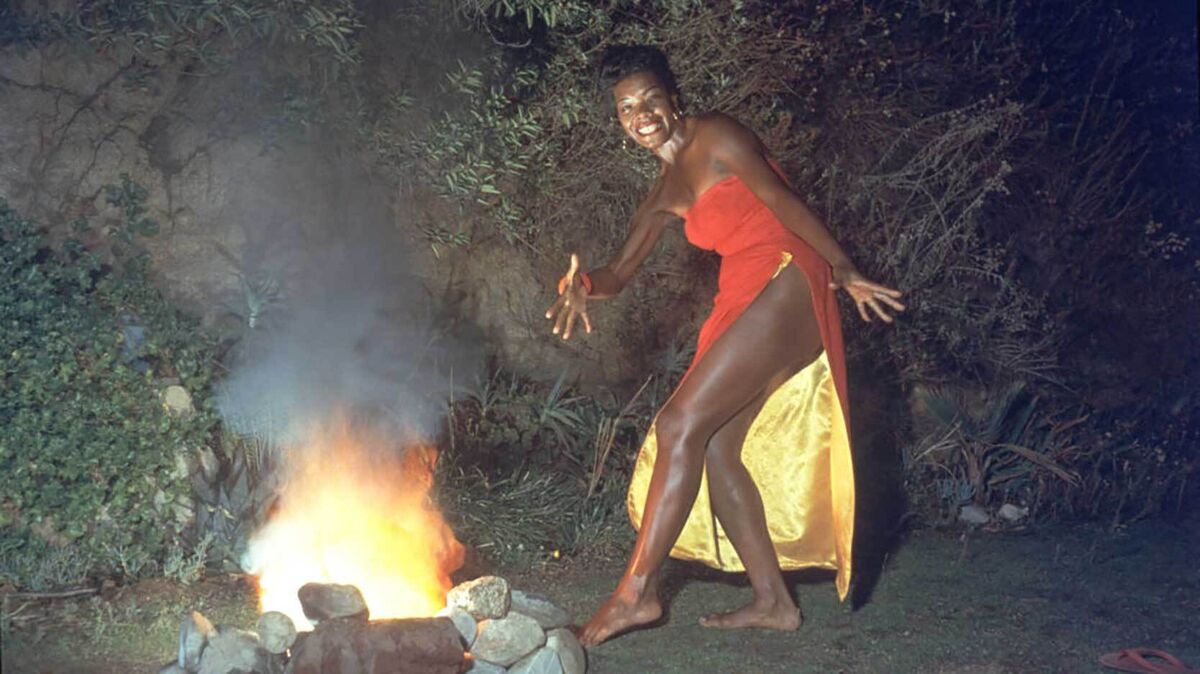 Facts About Angelou's Journalism and Civil Rights Career
Angelou met and worked with Martin Luther King and formed a friendship with Malcolm X. She also worked as a journalist in Africa.
In 1960, Angelou went to work for the Southern Christian Leadership Conference (SCLC), coordinating the organization's New York office.
She only stayed in that job for a few months, but it was in her role with the social justice organization that she first got to know Martin Luther King, Jr.
She met Vusumzi Make, a civil rights activist and freedom fighter from South Africa while working at the SCLC. The two were briefly married.
Angelou and Guy (her son) relocated from the United States (U.S.) to Cairo, Egypt with Make in 1961. After the couple split, she and Guy moved to Ghana.
She worked as a newspaper editor in Cairo and a writer in Ghana.
While in Ghana, Angelou met and befriended Malcolm X.
In 1965, she moved back to the U.S. to join the Organization of Afro-American Unity (OAAU), an organization that Malcolm X had started the year before.
Malcolm X was assassinated just a few days after she returned to the U.S., so her plans changed. Angelou resumed her singing, writing and acting career.
She was working in Los Angeles during the 1965 Watts riots, then returned to New York in 1967.
She discussed organizing a march with Dr. Martin Luther King, but he was assassinated before it could take place.
Facts About Maya Angelou's Literary Career
She published her first novel in 1969, followed by many other amazing literary works.
Maya Angelou joined the Harlem Writer's Guild in 1950.
She published her first novel, I Know Why the Caged Bird Sings, in 1969. The book is an autobiographical account of Angelou's childhood.
In 1968, she wrote, produced and hosted Blacks, Blues, Black!, a documentary series linking blues music to African American heritage and current reality in the U.S.
I Know Why the Caged Bird Sings quickly rose to the New York Times bestseller list, where it remained for two years.

I Know Why the Caged Bird Sings became a movie in 1979.
She published six more autobiographies: Gather Together in My Name, Singin' and Swingin' and Gettin' Merry Like Christmas, The Heart of a Woman, All God's Children Need Traveling Shoes, A Song Flung Up to Heaven, and Mom & Me & Mom.
Angelou published many additional works throughout her long and illustrious writing career, including five books of poetry and three collections of essays.

Angelou wrote the poem On the Pulse of Morning for President Bill Clinton's 1993 inauguration.
Facts About Angelou's Major Accomplishments
She received many honors for her contributions to literature and the entertainment industry.
While she never attended college, Angelou was awarded more than 30 honorary degrees from various colleges and universities.
In 1993, Angelou was among the first group of people inducted into the Arkansas Black Hall of Fame.

She won Grammy awards in 1993, 1995 and 1997 for best-spoken word/non-musical album category.

Angelou received Grammys for three of her spoken word albums. Her first Grammy was for the poem she wrote for President Bill Clinton's inauguration in 1993, "On the Pulse of Morning.''
In 2010, President Barack Obama awarded Angelou the Presidential Medal of Freedom.
In 2012, Angelou was among the first group of authors inducted into the Wake Forest Writers Hall of Fame.
Angelou passed away on May 28, 2014 in Winston-Salem, North Carolina.
Groundbreaking Career and Impact
The impact of Maya Angelou on the world of literature and entertainment is extraordinary. The achievements documented here are impressive but don't even begin to reflect the full scope of what she accomplished during her lifetime. Review a brief biography of Maya Angelou to learn even more about her life and impact. Consider also checking out a selection of Maya Angelou quotes, both for words of wisdom and as a source of inspiration. If you want to learn about other great literary and civil rights activists, read some Langston Hughes facts.