mature

ma·ture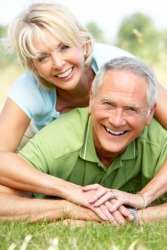 A happy mature couple.
adjective
The definition of mature refers to someone or something that is full grown or adult, either physically or in terms of behavior and attitude.

An example of mature is someone who behaves appropriately and doesn't throw a temper tantrum if he doesn't get his way.
An example of mature is a full grown plant.
---
mature
full-grown: said as of plants or animals
ripe: said as of fruit
fully developed: said as of a mind
adult in age, experience, etc.: a movie for a mature audience
designating, of, or relating to an adult who is of late middle age or older: used as a euphemism: safety tips for mature drivers

fully or highly developed, perfected, worked out, considered, etc.: a mature scheme
of a state of full development: mature germ cells
due; payable: said of a note, bond, etc.

Geol.

having reached maximum development of topographical form due to erosion, weathering, etc.: said as of a coastline that is relatively stable
Origin of mature
Middle English from Classical Latin
maturus
, seasonable, ripe, mature from Indo-European base an unverified form
ma-
, good, in good time from source Classical Latin
Matuta
, goddess of dawn
transitive verb
-·tured′

,

-·tur′ing
to bring to full growth or development, or to ripeness
to develop or work out fully
to become fully grown, developed, or ripe
to become due: said of a note, etc.
---
mature
adjective
ma·tur·er, ma·tur·est
a. Having reached full natural growth or development: a mature cell.

b. Having reached a desired or final condition; ripe: a mature cheese.

Having or showing characteristics, such as patience and prudence, considered typical of well-balanced adulthood: mature for her age.

a. Suitable or intended for adults: mature subject matter.

b. Composed of adults: a mature audience.

Worked out fully by the mind; considered: a mature plan of action.
Having reached the limit of its time; due: a mature bond.
No longer subject to great expansion or development. Used of an industry, market, or product.
Geology Having reached maximum development of form. Used of streams and landforms.
verb
ma·tured, ma·tur·ing, ma·tures
verb
transitive
To bring to full development; ripen.
To work out fully in the mind: "able to digest and mature my thoughts for my own mind only" ( John Stuart Mill )
verb
intransitive
To evolve toward or reach full development: The child's judgment matures as she grows older.
To become due. Used of notes and bonds.
Origin of mature
Middle English
from
Old French
from
Latin
mātūrus
; see
mā-
1
in Indo-European roots.
Related Forms:
---
mature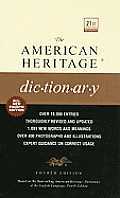 ---

Adjective
(comparative maturer or more mature, superlative maturest or most mature)
Fully developed; grown up in terms of physical appearance, behaviour or thinking; ripe.

She is quite mature for her age.
Verb
(third-person singular simple present matures, present participle maturing, simple past and past participle matured)
(intransitive, of food, especially fruit) To become mature; to ripen.
(intransitive) To gain experience or wisdom with age.
(intransitive, finance) To reach the date when payment is due
---
mature - Legal Definition
v
A debt that has become payable.
---